The benefits of an efficient human resource management system have been recognized by companies that have invested in its use for many years. Understanding and fully utilizing the cloud-based Human Resource Management System (HRMS) is a challenge in today's world. Replacing complex and expensive on-premise solutions with a more flexible software solution is now possible through cloud-based HRMS.
You may be an HR employee who has tirelessly worked to convince the company to transition from on-premise to cloud-based investment but has not yet had the opportunity for approval. Or perhaps you have briefly considered or not even considered cloud HRMS, or simply need an upgrade to integrate and analyze data in a new, quick manner to support business decision-making. In that case, consider the following benefits of cloud-based HRMS.
Efficiency and Flexibility of Cloud HRMS
Whether your company operates globally or not, most companies agree that global operations are necessary for growth and success. The global market allows you to access the best talents from around the world, giving you better opportunities to find and build the workforce your company needs to develop.
If you are currently or planning to operate in different markets globally, cloud HRIS (Cloud Human Resource Information System) can be the key to achieving that without sacrificing convenience at your current location for headquarters relocation. With the capabilities of the cloud, you can easily manage individual workforce needs in different locations. This includes creating and managing specific forms and data for each location, while still accessing company-wide analytics.

Centralized Management
Whether your company is global or not, a cloud-based system allows you to manage everything from one place. You can even access and operate it from multiple devices, anywhere, anytime, for convenient management while on the move.
Consistency
Consistency is key in business and HR operations, especially when providing an exceptional employee experience with world-class solutions. It is also important to compare performance in analysis and make accurate decisions. Of course, ensuring an excellent employee experience and consistency throughout the company is not an easy task.
With cloud-based HRMS, you can maintain consistency while ensuring access from anywhere, anytime. Standardize forms and customize them for specific positions to ensure consistent processes and metrics are used everywhere, eliminating confusion and enabling accurate performance comparison for decision-making.
Time Savings
The flexibility and agility of cloud-based HRIS result in time savings for administrative tasks. Easy access also means less time wasted on administrative tasks, especially when involving stakeholders from different locations in a process.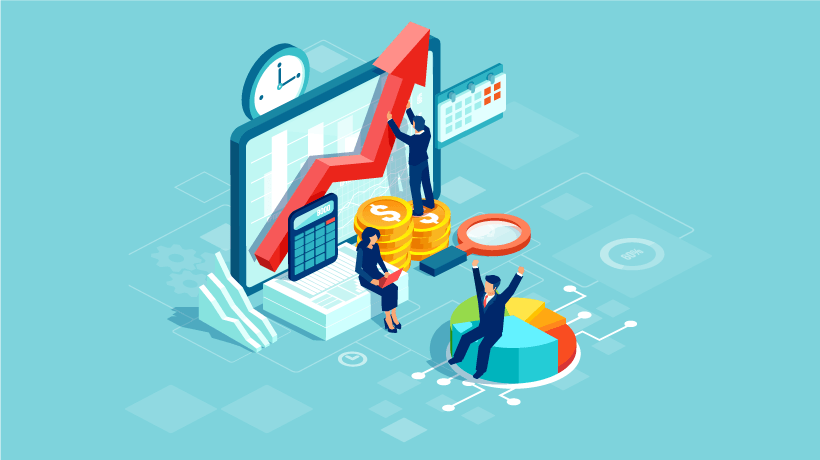 Flexibility and Agility
We have mentioned the flexibility and agility of cloud-based HRIS, but what does it mean for your business? Because your cloud-based system can simply shrink or expand to fit your needs, you can grow or scale without paying too much for a system with more features than you need or using complex and hard-to-understand extensions. You can easily add more modules to accommodate your changing business needs or fine-tune them to essential elements.
Integration
Cloud-based HR systems often integrate much better than software or on-premise solutions. They can fit into your existing setup or adapt and grow as needed in the future. Of course, this depends on the solution you choose.
Employee Experience
The great thing is that not only does your business benefit from cloud solutions, but your employees also enjoy the same advantages as your HR team. By providing accurate and personalized information and updates to your employees, they can access it from any suitable device and location.
Updates and Security
Keeping your technology up to date is important for both security and performance purposes. Updating cloud software is easy and automatic, so you can ensure that you not only have the latest security patches but also use the newest and best-performing software. Thanks to these benefits, you may find that most cloud HR providers have significantly improved and are constantly striving to create new features and functionalities for their customers.
Cost – Expenses
Many people like to refer to this benefit first, but we chose to place it at the end. The reality is that any HRMS software you choose has to fit your business, and sometimes perfection can come at a higher cost. We always provide honest advice about what you want from a new HR solution and what you really need to implement HR initiatives successfully in your business, while considering the cost that aligns with this. Ultimately, your solution will more than offset any costs if it is a good fit and utilized to its full potential.
This means that cloud HRMS and cloud HRIS will cost you significantly less than other software and certainly less than on-premise solutions. There are no expensive upfront hardware or software costs, just monthly or annual subscriptions, and you can scale up or down to fit your needs as we mentioned.
---
At Innotech Vietnam, we provide various software services by applying advanced technology and innovative solutions to meet the needs and expectations of our customers. We prioritize product quality and service with our professional and experienced team to bring the best value to our customers.
If you are looking for an HRM Software Development company to provide solutions for your company, contact the experts at Innotech Vietnam to get answers to any questions regarding Cloud-based Human Resource Management Software Development!
Email: [email protected]