Ho Chi Minh City will need at least 1,000 qualified interpreters and translators annually in the coming years as supply cannot meet demand, an official said at a meeting held this week.
"The insufficient number has made it more difficult for many companies to look for qualified interpreters," said Tran Anh Tuan, deputy director of the HCM City Centre for Forecasting Manpower Needs and Labour Market Information.
From now to 2025, the city needs 270,000 to 300,000 new employees annually in all sectors.
The demand for interpreters and translators has increased in recent years as the country has signed many bilateral trade agreements with foreign partners, Tuan said.
Local enterprises in the midst of expansion also need many interpreters, he added.
Vo Thi Bich Thuy, head of the ManpowerGroup Vietnam, said: "One Japanese company is willing to pay VND16-20 million (US$700-880) per month to recruit a qualified interpreter even if they don't have experience."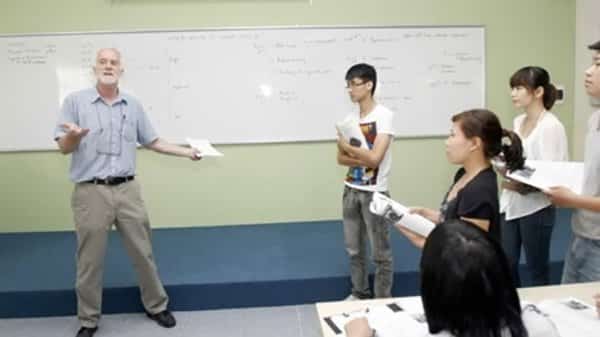 Demand for qualified interpreters in Korean, Japanese and Chinese are on the rise, but the pool of candidates, especially those with good skills, is very low.
Job recruitment figures from last year and the first half of this year showed thousands of job orders for interpreters and translators.
Thuy said that some Korean companies had lowered their job requirements because they could not find enough candidates after five months of recruitment.
The four universities in the city that offer a variety of foreign languages besides English are Open University, Pedagogy University, University of Social Sciences and Humanities (under the National University of HCM City) and Foreign Trade University.
Each of the four universities has an enrollment quota of about 300 students for Korean-language studies, 300 for Japanese, and 500 for Chinese.
Nguyen Vu Linh, director of Innotech Vietnam Corporation, said that although many interpreters and translators have good foreign language skills, they have little experience in other fields and cannot keep up with the job. The quality of new graduates in the field is a problem, he said, adding that some of them cannot translate a simple document or communicate well in a foreign language.
Many companies said the quality of foreign-language programmes at universities was not good.