With the advancement of technology, it's now easy to work with business across the world. The problem is how to find an offshore development company at low costs
Besides software development, the offshore development company can handle other fields including business process outsourcing (BPO), knowledge process outsourcing (KPO), data services and more.
Partnering with an offshore development company is a cost-effective approach if your outsourcing provider is in a developing country. This is because the labor cost in developing countries is lower than the developed countries.
Factors Affecting Offshore Development Outsourcing Cost
The pricing for offshore development outsourcing can significantly vary from one country to another. 
Location of provider

: The outsourcing destination plays an important role in influencing the cost of offshore development. For example, Asia has lower costs to outsource IT services, whereas Western Europe and America are the most expensive.

Experience

: A certified and the seasoned offshore developer will cost more than fresh talent.

Technical Stack

: The cost may also depend on the software developer's portfolio, skills, programming languages, or technical resources used. Common technical stacks are LAMP

Stack, WISA Stack, MEAN Stack

. Rarer the tech stack used by the programmer, the more expensive the project cost will be.

Short-term vs. Long-term

: Since most offshore development companies would want a regular flow of work, they tend to have special pricing for long-term projects. In addition, long-term plans typically have a lower hourly rate.

Cooperation Model

: Typically, the price agreement can be of two types. You can hire an offshore development company with a dedicated team and a fixed project cost. You can also hire developers on an hourly basis.
Where to find an offshore development company at low costs
Offshore development gives you a way to complete the task at a reasonable price. But still, not all offshore locations are equally so cost-efficient when it comes to developing quality. Asian countries are very popular destinations for offshoring. Asian countries also come with lower costs than their European counterparts, anywhere from $20-$40 per hour on average.
Hiring offshore development companies in Vietnam 
Low costs 
Vietnam has the technical labor force, low wages and a better English language proficiency skill tools to earn a place in the rating of offshore software development rates by country. According to CIO magazine, offshore outsourcing in Vietnam is about 90% cheaper than hiring the US labor force. Compared to India, software development outsourcing in Vietnam is cheaper from one third to one-seventh. 
Vietnam software outsourcing rate: US$20-40/hour. Vietnam is a new emerging market and an investment in the country is worthwhile with 30% to 40% fewer expenses than China. According to Gartner's Leading Global Locations for Offshore Services, 2016: Vietnam was an Asia Tier 1 emerging-market location and top 5 location for offshoring. For these reasons, many businesses in the world are choosing the software offshoring service from Vietnam.
High Development Skills
Vietnam developers have high rank in many worldwide tech competitions. A research of World Economic Forum in 2015 on 128 countries by Forbes showed that Vietnam was in the top 10 countries with most engineering graduates. Many Vietnamese developers formerly studied and worked as IT engineers or programmers in Western countries. In addition, most Vietnamese students are following an education system that focuses on learning science and technology which supports the IT industry. 
Young Population 
Another potential of Vietnam is its golden population structure. Almost 50% of the Vietnamese population is under 30 years old and seeking jobs. Received a good education system, these people are very smart, optimistic, highly motivated and can catch up very quickly with any new technologies of the world.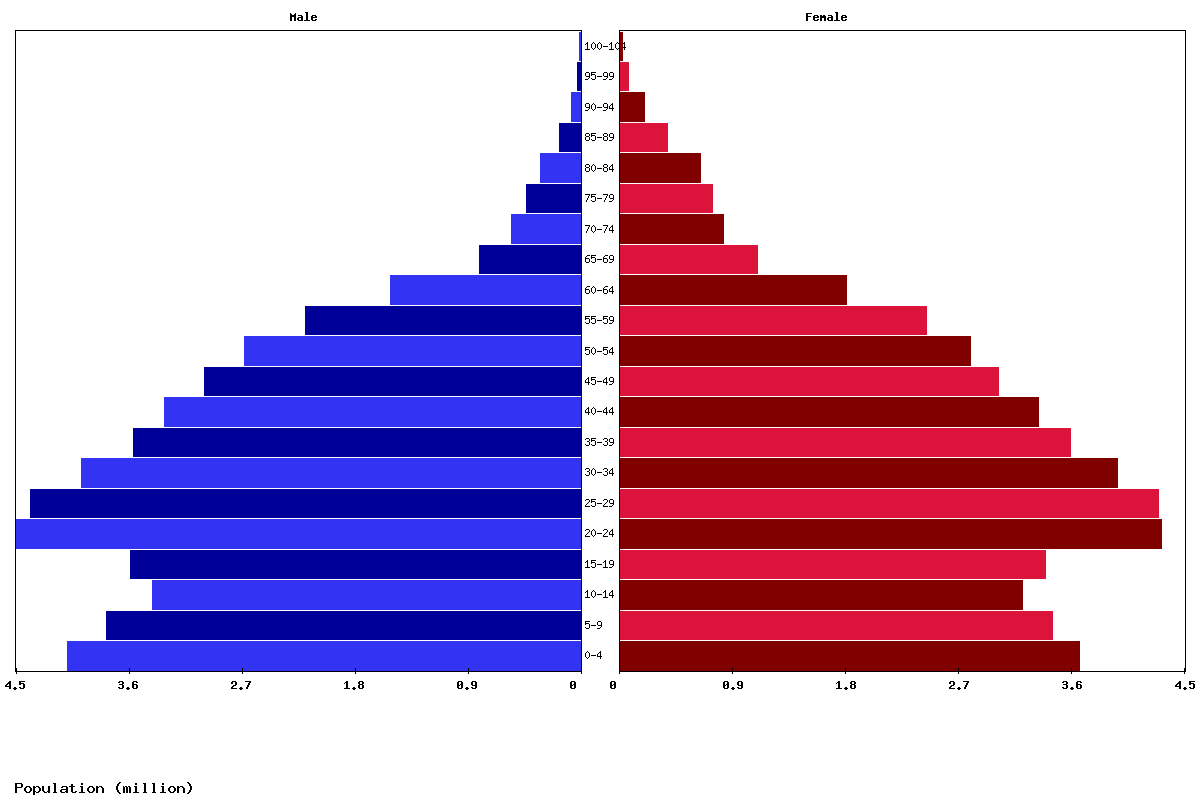 Vietnam Age structure and Population pyramid
Conclusion

The pricing for offshore development is different from one country to another. However, to be successful, it is also important to focus more on the value of the project. Therefore, outsource to experienced and expert custom offshore development companies that ensure high-quality software development at most competitive prices.
---
Innotech Vietnam always strives to meet the needs of customers with the highest quality products and services. So we have received the trust from big companies such as ACB, Tyme Bank, Unifimoney, Manulife, Commonwealth Bank, … to use products created by Innotech Vietnam.
If you are looking for an Offshore Software Development company to provide solutions for your company. Contact experts at Innotech Vietnam for any questions about Software Offshoring!
Email: info@innotech-vn.com