IT Outsourcing 2022 – As new high-tech solutions become integrated into daily life, modern businesses have begun to face inconsistency. Every company, from startups to multinationals, is searching for IT outsourcing strategies to assist it in fully digitalizing business processes. Your company may benefit greatly from outsourcing at any level of development. Every business has to find the right mix of in-house and external labor to ensure its long-term stability and productivity. 
By 2022, global IT investment is expected to reach $4.5 trillion by 5% from 2021's forecasts. Spending on IT outsourcing services, including consulting and management solutions, is expected to rise at the second fastest pace in 2022. It is also expected that business and technology consulting will expand by 10% over the next five years. 
Companies have become more dependent on external IT consultants as they adapt to new technologies. For instance, mobile app and software development, cloud services, the Internet of Things, AI-based processes, and business transformation. IT outsourcing helps companies close the gap between their digital business model and their own resources and competencies. 
When it comes to bridging the digital gap, every company has to start thinking strategically about how they outsource. This article will introduce you to the world of IT outsourcing and its impact on your business's future development.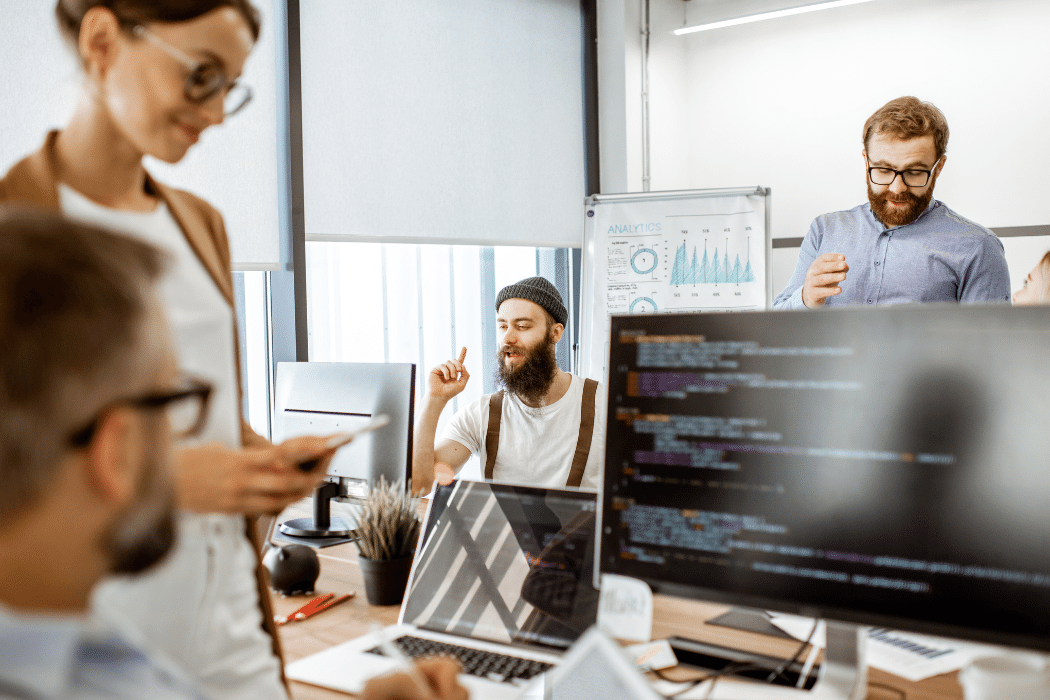 Overview of the current IT outsourcing market
Market valuations for IT outsourcing might look quite different depending on the sectors, data sources, and customer groups that are included. In the fourth quarter of 2021, overall sales were $351 billion across all segments and strategic outsourcing segments combined.

 

The primary goal of IT consulting is digital transformation, which includes services like cloud computing and its subsets SaaS, PaaS, and IaaS.

 

IT outsourcing has reached its full potential thanks to advances like chatbots and support services, automated and Defi payment gateways, company smart wallets, etc.

 

Businesses that outsource their IT services are predicted to pay an average of about $862.50 per employee by 2022.

 

The total value of contracts for global ITO (Information Technology Outsourcing) services is $66.5 billion, while the total value of contracts for global BPO (Business Process Outsourcing) services is $26 billion.
Now that we have some overviews of the current IT Outsourcing market. You can also learn all about this industry through this guide article:  A Complete Guide On How To Hire An IT Outsourcing Team in 2022
Available IT Outsourcing Services for Your Business
It is possible to outsource IT in a variety of ways, depending on how and where you would want the resources to be integrated into your workflow: 
Project-based outsourcing: Businesses often refer to project-based outsourcing as software development outsourcing, Nearshoring, and offshoring, depending on the engagement model. You may provide your vendor with all they need to know to create, manage, and update your project.
IT Outstaffing, sometimes known as Body Leasing. This kind of outsourcing allows you to engage with an IT outsourcing service provider on an as-needed basis. You will for such services on an hourly or monthly basis.
R&D Center – Another name for this concept is "offshore offices." There has been an increase in the number of organizations and startups using the services of IT outsourcing firms to staff their research and development centers and provide other IT-related resources.
What are the best ways to implement good IT sourcing strategies?
By relying on IT Outsourcing, businesses may close the gap between their outdated systems and cutting-edge technologies. Some guidelines for effective IT outsourcing are provided below. 
1. Listing Ideas, Planning, and Analyzing Projects for Implementation:
Project management is an essential part of running a company. It's important for businesses to keep tabs on their plans to make sure they're on track. Many complicated standards have been developed within the realm of project management. You need to consider the whole project's life cycle, including management, organization, planning, control, monitoring, budgeting, testing, and implementation. 
2. Develop an IT Outsourcing Strategy for the Final Product:
Evaluating product discovery at various phases of the product life cycle is essential for creating a realistic product development strategy. The phases include brainstorming, proof-of-concept/prototype testing, MVP development, pre-launch, and post-launch. 
3. Evaluate Current Resources:
Check Credibility
Evaluate what level of product or technical skill is required. In what role does your IT outsourcing partner operate, and what are their long-term objectives? To evaluate their skill, you can also read client reviews and feedback on review sites like Clutch.
 
Technical Competences
Implementing and integrating technology requires a solid understanding of technology. In each firm, the most important talent is the capacity to assess and create scalable products. 
Holding in-depth knowledge of these topics is crucial since they have far-reaching effects on the business. When general knowledge isn't enough to handle a particular issue, it's recommended to have some specialists available to help.
If a business is releasing a new app, having an expert manage whether it will work on several platforms would be a huge benefit. 
Prioritize Time-Savings.
When you work with an IT Outsourcing vendor, you may save money on capital expenditures and free up funds for other uses. It may also assist in preventing you from having to pay out a lot of money right away. 
Maximize Your Productivity:
Doing your own research, marketing, development, and distribution might save you money, but it can also take a lot of time and effort. The company may save money and improve service quality by outsourcing some of these tasks to other parties. 
A good illustration of this would be payroll services. When a company decides to outsource its payroll processing, it will pay a fixed amount that is often far lower than the cost of maintaining an in-house payroll department.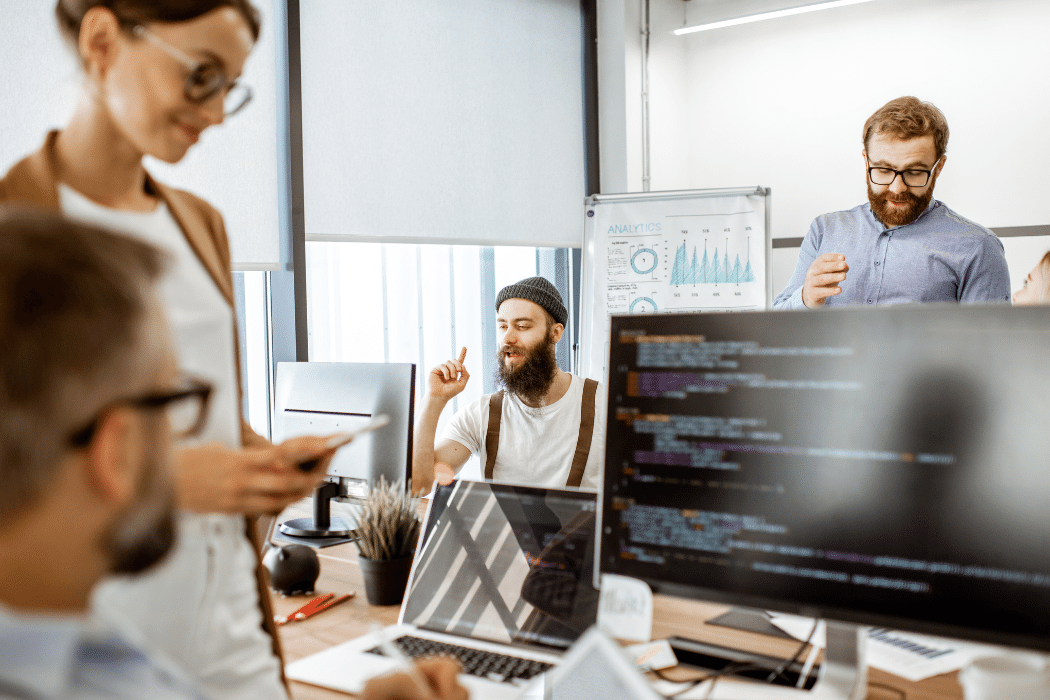 4. Control IT Outsourcing Workflow and Resource Allocation
Being a company owner is not only an amazing ride but also offers great financial potential. It may be challenging to find the resources necessary for expansion without affecting quality. 
The growth of your firm may be prioritized and other, less important tasks can be outsourced so that you can focus on that. You can't fix everything on your own. By hiring a third party to handle some of your workloads, you'll be able to save time and energy to focus on other important tasks and projects. 
5. Increase Flexibility
Companies who outsource their IT operations see a rise in both client base and workload. The good thing is that you may save time and money on internal operations like hiring, training, and terminating new staff. When a company needs a specialized skill for a short time, IT outsourcing might come in very helpful. 
6. Price Model Analysis
Make sure your IT outsourcing partner knows what kind of product you're trying to produce and where it is right now before you bring them on board. Think about if you require development and testing on a continuous basis or only temporarily.  
Learn more about IT outsourcing global pricing policy in 2022: IT Outsourcing Rates: Overview and Global Report By Regions in 2022 
Bottom Lines
Outsourcing and other forms of digital transformation may save both money and time. However, it shouldn't be considered a simple option. 
To get the most out of work with the IT outsourcing partner you've chosen, you should invest enough time in the planning stage. Having a well-defined and thorough strategy in place will increase your chances of success and provide a variety of benefits for your company. 
If you're interested in learning more about this issue and how your company or project may start receiving its benefits, don't hesitate to reach our specialists. We have hundreds of experts in the field that can assist you in establishing your IT outsourcing strategy and playing critical roles in developing a cutting-edge solution that will guarantee your company's long-term success. 
Leave your message here and we will take care of the rest.