Technology has changed customer's behavior and model banking business. Let's take a look at the digital banking benefits that you probably don't know about.
The banking industry has changed dramatically over the years. While customers often visit branches to withdraw money, transfer money or search for information about products about 50 years ago. Today, most customers prefer to make basic financial transactions online, leading to the popularity of digital banking.
1. Business efficiency
With the help of modern technologies, digital banking improves interaction with customers and delivers their customer needs more quickly. Besides, it also provides methods for making internal functions more efficient.
Traditional banks that rely mainly on paper processing can have an error rate of up to 40%, which requires reworking. By simplifying the verification process, it's easier to implement technology solutions with business software, leading to more accurate accounting. Financial accuracy is crucial for banks to comply with government regulations.

eKYC make verification process easily in fintech
From that, it is possible to enable your customers to upload these documents using their smartphone, and the extracted data can be automatically processed and updated in the bank's systems, saving time and hassle for everyone.
2. Cost savings
One of the digital banking benefits is cost-cutting. It is an automated application that replaces redundant manual labor. Relying on people and paper also takes up office space, which runs up energy and storage costs. Digital platforms can future reduce costs through the synergies of more qualitative data and faster response to market changes. They replace humans with robo-assistants, branches with digital infrastructure and paper documents with electronic files. The result of this fundamentally new approach is an optimized cost structure and higher profits.
3. 24/7 Banking
Owing to digitization, customers can access their accounts 24/7 and no longer need to stand in lengthy queues for the simplest of transactions. Digital banking via mobile apps makes it convenient to bank anytime from anywhere, adding to the customer experience significantly. The rise in digital banking has also improved customer service in the banking section with the introduction of real-time customer support channels, such as live chat and co-browsing, which is highly effective for query resolution.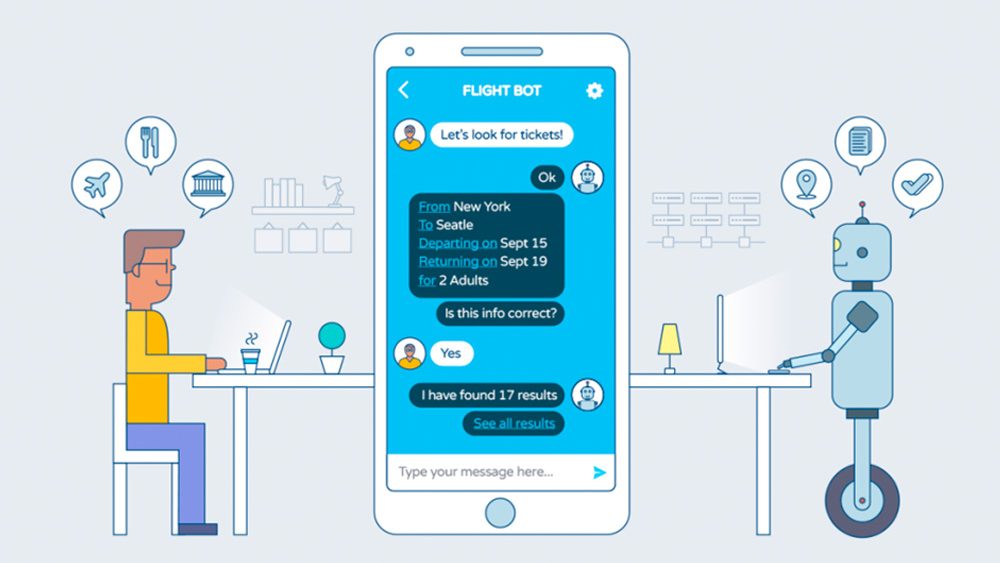 Chatbot makes it more convenient for users to be able to resolve issues immediately.
One of the most exciting online current digital banking benefits is the delivery of personalized real-time customer service via "smart bots." A smart bot is an artificial intelligence (AI) system that uses machine learning, predictive analytics, and cognitive-communication to emulate a real human being.
4. Increased Personalization
Customers don't want to be treated like numbers but expect customized services that add more value to their experience. From digital banking benefit, AI is used to collect, analyze data and predict future user behavior.
Another idea for personalizing your customer experience is enabling voice search technology for your customers. Many banking customers use Alexa, Amazon's voice assistant, to check their account balance or credit card statements. With new developments in the field of natural language processing (NLP), digital assistants may also handle more complicated tasks in the future, like renewing your car insurance.
5. Enhanced security
All businesses big or small face a growing number of cyber threats that can damage reputations. In February 2019, the Internal Revenue Service announced that it had been hacked and had serious consequences.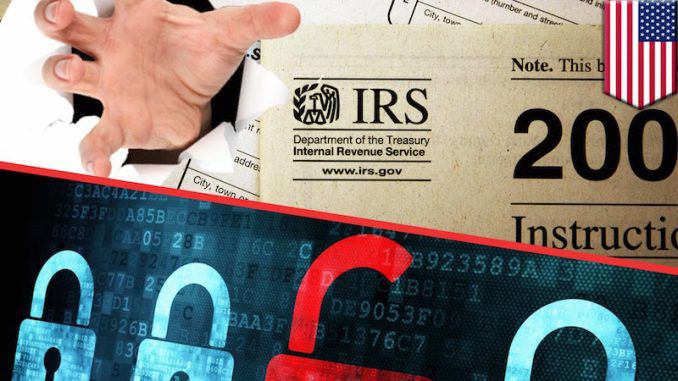 In February 2019, The Internal Revenue Service was threatened by hackers
Decentralized systems spell the future of secure digital banking. Recently, Mastercard filed a patent on putting credit cards on a public blockchain to verify users' payment credentials. By integrating this system with point-of-sale (POS) devices, payments can be secured as users needn't present their cards physically, which eliminates the risk of data being skimmed from payment devices. Similarly, forward-looking banks are testing various use-cases of blockchain to make digital banking convenient and more secure for everyone.
---
Innotech Vietnam always strives to meet the needs of customers with the highest quality products and services. So we have received the trust from big companies such as ACB, Tyme Bank, Unifimoney, Manulife, Commonwealth Bank, … to use products created by Innotech Vietnam.
If you are looking for a Fintech Outsourcing company to provide solutions for your company. Contact experts at Innotech Vietnam for any questions about Fintech software Outsourcing!
Email: [email protected]
Share your information