Take a look at the below-mentioned top 5 mobile banking trends in 2020 that must be followed to stay in the race.
1. Voice banking
Most mobile phone users are now familiar with performing voice searches using Google and Bing. Voice commands are expected to make the mobile banking trend in 2020, which will make online banking more secure and useful for consumers.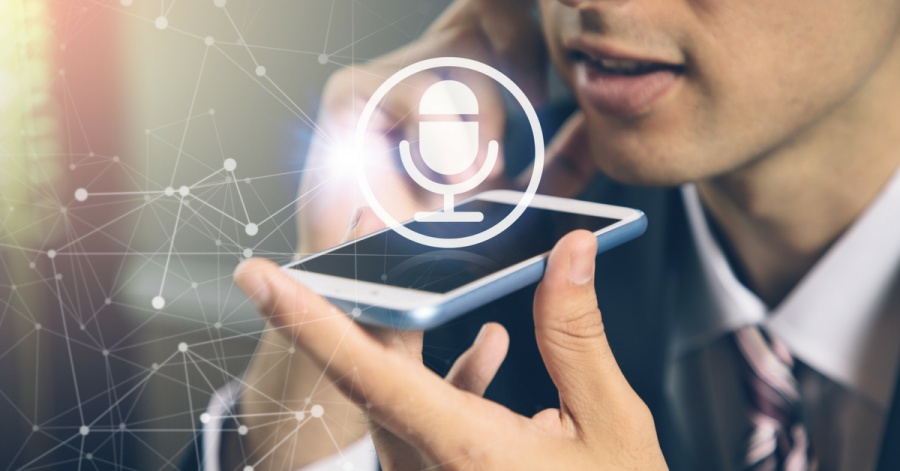 Voice banking is expected to be used popularly in mobile banking this year
AI for Voice Banking is successfully implemented by Bank of America. It is able to send fraud alerts, subscription fee increases or double charges. It also assists in peer-to-peer (P2P) and bill payments.
Many banks allow customers to make inquiries about transactions, transfer money, and report stolen cards using voice queries. They have already added voice recognition as a method for two-way authentication. It acts as an additional layer of biometric security for accessing bank accounts.
2. Biometric identity
One of the main challenges today is mobile banking security. If your phone is stolen, what is stopping the thieves from accessing your bank accounts or making purchases with your money? The answer to this problem is integrating more sophisticated biometric technology into mobile devices.
In 2020, we can expect to see fingerprint scanners and facial recognition software being added to more mobile banking apps. Moreover, biometric identity has a high probability to completely replace passwords. Because, not only it will biometric authentication add more security to mobile banking, but it will also make it more efficient and convenient.
3. Mobile App ATM withdrawals
More banks are going to enable their customers with an option to get cash by just using the mobile banking app. Some banks will also be adding QR codes, which you can scan to log into your account instantly to save customers even more time. These technologies will take the hassle out of using ATMs.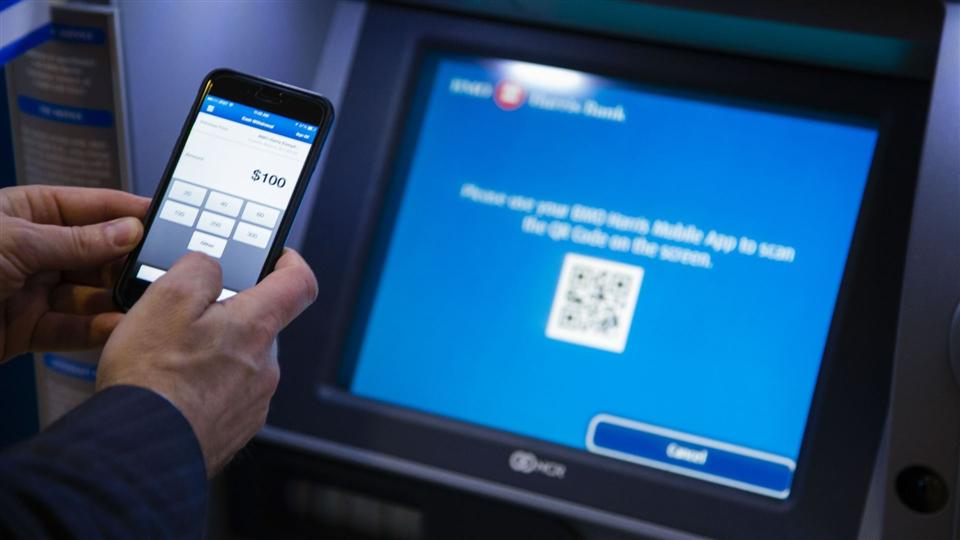 Nowadays, people can withdraw cash without a card
Apart from obvious, card-free withdrawals can help minimize cloned card fraud: all the transactions are encrypted, so customer's assets are highly likely to remain safe even if an ATM has tampered.
4. Machine Learning and Smart Bots
One of the most exciting online current mobile banking trends in 2020 is the delivery of personalized real-time customer service via "smart bots." A smart bot is an artificial intelligence (AI) system that uses machine learning, predictive analytics, and cognitive-communication to emulate a real human being.
Smart bots will allow mobile users to obtain instant customer assistance via their device. The bot will be able to determine the support request quickly and instantaneously and provide the user with the required assistance.
It is expected that smart bots will eventually be able to provide far better support than a real human being and help customers avoid wasting time.
5. Big data in banking
According to the finance report, 90% of bank executives are thinking of the possible blockchain use aimed at improving security. JP Morgan Chase, Bank of America and other large US banks are ready to use big data for better security, improved efficiency, and decreased costs.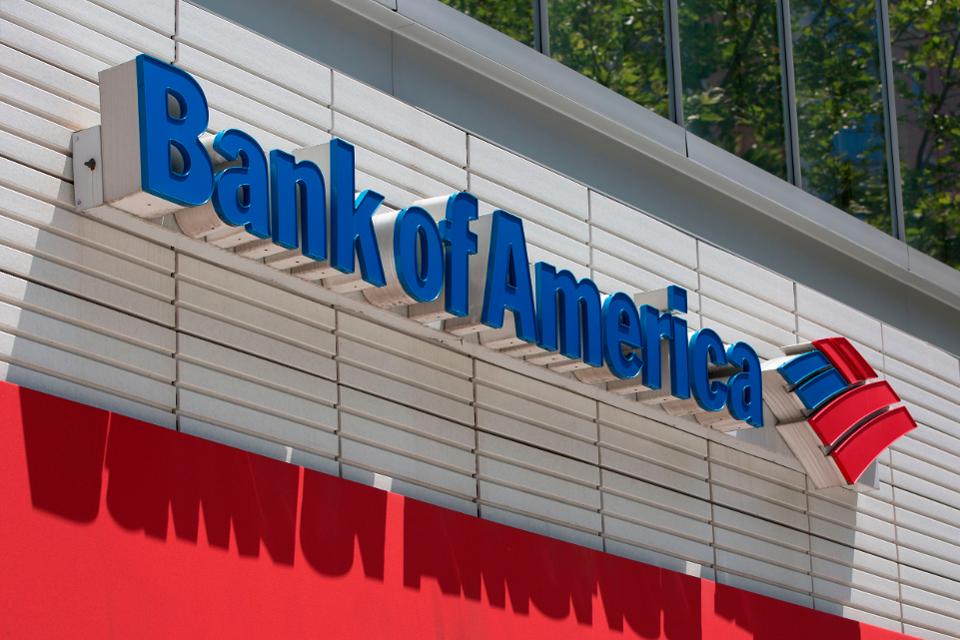 Bank of America is ready to use big data for better security, improved efficiency, and decreased costs.
Besides, Big data refers to large data sets that are analyzed using computers to reveal patterns, trends, and relationships. It's one feature that shouldn't be missed in mobile banking trends. Providing better products and services for their customers.
Data transparency and fraud prevention are possible because of decentralization, data immutability and asymmetric encryption are potent to shorten the transaction time, speed up the interbank settlements and more.
---
Innotech Vietnam always strives to meet the needs of customers with the highest quality products and services. So we have received the trust from big companies such as ACB, Tyme Bank, Unifimoney, Manulife, Commonwealth Bank, … to use products created by Innotech Vietnam.
If you are looking for a Fintech Outsourcing company to provide solutions for your company. Contact experts at Innotech Vietnam for any questions about Fintech software Outsourcing!
Email: [email protected]
Share your information