There has been an ever-increasing need for software development workforce as the technology industry expands at lightning speed. As a result, finding the top-tier local talents is not as simple as it was. 
Here's where freelancers and outsourcing companies come into play. These two third-party services help businesses to find the workforce that can generate high-quality results—all at affordable pricing. 
However, both freelancers and outsourcing firms have their advantages and disadvantages. This article will show you what are they and which to choose for your software development projects.  
What is IT Outsourcing? 
According to Gartner, IT outsourcing is the use of external service providers to effectively deliver IT-enabled business processes, application services and infrastructure solutions for business outcomes.  
With the aid of outsourcing, customers can build sourcing strategies, choose the finest IT service providers, form the best contracts, and regulate negotiations for long-term win-win relationships. 
Outsourcing allows businesses to reduce costs, shorten time to market, and capitalize on external experience, assets, and/or intellectual property. 
Benefits Of Software Outsourcing Company
1. Advanced Technology: Software outsourcing service companies are in heated competition with each other. Keeping up with technological advances and providing their customers with the best possible service is the key for them to stay on top. Most top software development outsourcing organizations have specific teams of unique abilities that your business needs. 
2. Time-efficient: We all know that the more hands-on deck, the faster the project will go. While this isn't always the case, assigning tasks to third parties may save your business a considerable amount of time. In addition, outsourcing organizations have specialized teams of experts in a variety of fields, making it easier to meet a project's needs than if you were to hire a freelancer. 
3. Reliable Background: A software development company has worked on a wide range of projects that cover a wide range of software needs. Furthermore,  they have to maintain their brand image by completing projects on time and on budget that. Therefore, they are more likely to implement your job to your satisfaction. 

4. Global Talent Reach: When working with a software outsourcing business, you'll have access to a far larger pool of talent that can handle and complete the project's duties at a much faster pace. Using a software development outsourcing company may often be a smart move if the operational tasks are properly handled. 
5. Commitment: Using an outsourcing firm is far more secure than working with a freelancer because they are registered businesses that can't go bust like freelancers.  Nobody can guarantee that the task will be done on schedule or that your data will not be leaked to a rival when you hire freelancers. On the other hand, outsourcing software development firms often have policies to ensure none of those problems appeared. 
6. Maintenance and follow-up: The top outsourcing organizations always focus on long-term partnerships with their clients. Maintenance services, software development and managment, bugs fixing, and other service suggestions are always first on their list. Dedicated teams at outsourcing businesses assist your project on a constant basis. It is difficult for freelancers to devote the necessary time and resources to maintain their services at the end of a job. 
Drawbacks of Software Outsourcing Company
1. Limited control over the team: When working with an outsourcing software development company, you'll only be able to discuss your project with the manager, who will then give it to the developers. Indirect communication, such as this, might be problematic. However, for those who lack programming skills, it is preferable to rely on the support of experts. 
2. Decision-making issues: There are a lot of options for outsourcing software development. As a result, selecting the finest software development service might be tough, especially if you have no expertise. Look at client reviews and finished projects from the vendor you're considering to make this decision. 
Related Article: TOP 10 BEST COUNTRIES FOR 2022 OUTSOURCING SOFTWARE DEVELOPMENT 
What is Freelancer?
A freelancer is a person who gets paid on a per-job or per-task basis, often for short-term employment. A freelancer is not an employee of a company, therefore they are free to work on many projects at once unless they are contractually bound to do so until a certain project is done. 
With the development of the gig economy, more and more companies are thinking about freelancing. A 2019 research by Upwork and the Freelancers Union found that 57% of Americans freelanced in 2019, and by 2028, the company expects that 73% of all departments will have remote workers. 
Benefits of Software Development Freelancers
1. Simple Process: Freelancers can choose their own hours, as well as when they begin and complete their projects. To hiring a freelancer is usually simple and stress-free. This is good for businesses that want to hire freelancers on a short-term basis, with no obligations. Most of the time, when you post a job for a freelancer to discover, the freelancers find it, take it, finish, it, get paid for it, and then both of you go on to the next project. 
2. Self-handle: A freelancer does not have to rely on a team or wait for a teammate to share the responsibility. They can use their abilities and expertise to complete the assignment. Freelancers go right to work on your software development from the start, instead of waiting for support from the team. 
3. Several choices: You will find it easy to access a worldwide pool of freelancers thanks to sites like Upwork and Fiverr, which host millions of independent freelancers. It is feasible to contact and hire a freelancer from any part of the world at a reasonable price. 
4. Ideal for short-term projects: Most freelancers earn their money by taking on short-term jobs. Freelancing services are attractive to businesses for software development projects that are simple and take just a few weeks to finish. They prefer to choose freelancers instead of hiring and training a new employee who will soon leave. 
5. Cost-optimize: Compared to the high expenses of employing new staff, freelancing saves organizations a lot of money. Since freelancers are not legally employed, the company won't have to pay for their taxes, insurance coverage, and technical equipment. All the client has to pay is for the project to be delivered successfully. 
Drawbacks of Software Developments Freelancers
1. No quality assurance: Not all employed freelancers can make sure about their work quality. You can't always verify a freelancer's credentials or expertise. For some freelancers, the outcome of a job is less important than the amount of money they make from it. Furthermore, they have no fear of failing or getting a negative reputation for their job because setting up a new freelancer account is so simple. 
2. Security risk: If your company has a lot of sensitive data and is concerned about security, you should take caution when hiring freelancers. There is a higher possibility of data leaking, which might have a severe impact on a corporation. Signing non-disclosure agreements (NDAs) with all new freelancers is therefore essential. Furthermore, because not all freelancers use their real names, you'll need to find out a way to verify their identity before you sign the contract. 

3. Ghosting: There will be a scenario where a freelancer disappears without any messages when a software development project is in the middle. In most cases, it occurs when you deal with untrustworthy freelancers or on a risky freelance platform. As a result, companies must work with freelancers to ensure that they can finish the project on time and have the commitment to cover any losses or delays that may occur. 
4. No maintenance or follow-up: After developing a certain program, website, or application, the developer's contract expires with no additional maintenance responsibilities. You may hire other freelancers to fix bugs and do regular maintenance if your code is clear and well-written. However, everything will get worse if the only person who understands the code is the one who wrote it. There may also be bugs you didn't notice until after the app has been launched. 
5. Missing the deadlines: With so much work from several clients, freelancers may not be able to meet their clients' deadlines and might ask to extend those. In the long run, if these problems occur time by time, there will be negative impacts on the final software's quality. 
Freelancers vs Outsourcing Company – Which to choose for your software development project?
The answer to this question depends on the type of software development project that your company needs to outsource. Look at the advantages and disadvantages of each solution to come up with the right decision. Also, you can consider the following parameters to find out the best outsourcing option for your company: 
Related article: INSOURCING VS OUTSOURCING: WHICH TO CHOOSE FOR YOUR SOFTWARE DEVELOPMENT IN 2022?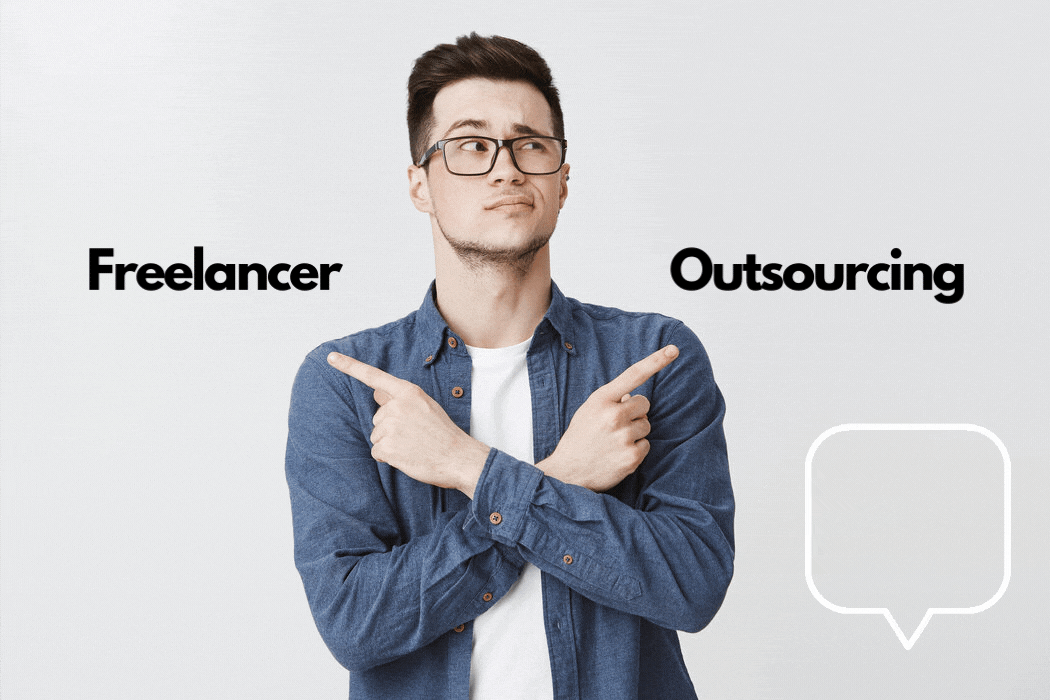 1. Budget
An important factor every deal goes through is pricing. It might be one of the most important factors in deciding between a freelancer and a software outsourcing company. 
Software Development Freelancers
One of the key attractions that pull many businesses to choose a Freelancer over a Company is its cost-effectiveness. A freelancer will cost you far less than a company. In addition, because freelancers don't have large overheads, they don't have infrastructure costs. Depending on the size of the project, you can hire additional freelancers as needed and cut down them later. 
Software Outsourcing Company
As a corporation has a crew working for them, it is sure to be more expensive. However, a business may be a one-stop-shop for all of your needs. Its team of specialists ensures that your business objectives are met in a timely and efficient manner. There is a broad range of services available to help you reach successful completion. Even though outsourcing may cost more, it may be a preferable alternative if you have sufficient resources and don't want to compromise on your software development project's quality. 
2. Work Standard
It's critical to go over a candidate's portfolio and learn about their working style before bringing them on board. You'll have a better understanding of what to expect when you officially choose someone to join your company's project. 
Software Development Freelancers
While a freelancer may be skilled in your field, you must consider if you can trust them with your project. Hiring a freelancer to help you with a small business project might save you a lot of money on production costs in the long run. 
Software Outsourcing Company
When you employ a firm, you're also hiring a team of professionals. With the help of a team of professionals, you are able to manage the project faster and more efficiently than you would be able to do alone. You may sit back and relax while the software outsourcing team takes care of all the details because you won't have to manage them yourself. Strict quality control systems of these companies will ensure that the final product is checked at each stage process. 
3. Availability
Before you decide whether to hire a freelancer or a company, think about how available they are. 
Software Development Freelancers
Freelancers may become unavailable for a variety of reasons, from personal family emergencies or to unexpected workload from other clients. Even the most skilled freelancers can't always handle the intense workload.  
Software Outsourcing Company
Outsourcing to a company, on the other hand, provides a solution to these issues. A company's 24-hour availability is one of the benefits of outsourcing your work to them. You don't have to chase down every single employee who is I charge of your work. Larger projects may be handled considerably more successfully and quickly by a corporation since they have a team of professionals to complete the work and back-ups in case someone were to leave their position. You don't have to manage or engage in every step of the process; you just need to wait for the finished output. 
4. Experience
It is important to know who can quickly understand your needs before you make a decision. 
Software Development Freelancers
A skilled and devoted freelancer might make your duties simpler on the one hand. If you can select a freelancer who has experience in your business, you've just completed half of your project. You will have to explain way less about what you want from a given project, and you can look forward to some amazing ideas to improve the product overall. 
A freelancer, on the other hand, may have certain restrictions since his or her knowledge will be limited by his or her own personal experience and there will be no collective team expertise and experience to support them.  
Software Outsourcing Company
When you work with a firm, they are more likely to understand your needs and come up with excellent solutions because of their wide variety of experts and talents. 
5. Versatility
Versatility is also very important in a software development project. When working with flexible partners, they will vary your choices and help you explore interesting options you didn't expect for.  
Software Development Freelancers
A freelancer is likely to be more flexible as he/she will put into consideration your tiny worries and attempt to solve them to your preference. 
Software Outsourcing Company
Usually, companies follow tight established systems while working on a project. The purpose of a company is to guarantee services in a systematic way. As a result, when compared to freelancers, the amount of freedom will be lower. 
6. Concerned Risks
When you work with a freelancer or a company, you'll face a variety of risks. 
Software Development Freelancers
Outsourcing your project to a freelancer has the serious risk of putting your company's confidential data at danger unless you choose a trustworthy person who is willing to take full responsibility and accountability for the job. 
Software Outsourcing Company
When working with a company, the chance of losing confidential information is much lower. The latest software and technologies available on the market are also more readily available to your business. You can rely on a firm to protect and back up all of your highly confidential and sensitive data. With the addition of a broad range of expertise, a company can efficiently undertake large-scale software development projects. 
How To Find The Best Freelance Developers for Your Software Development Projects?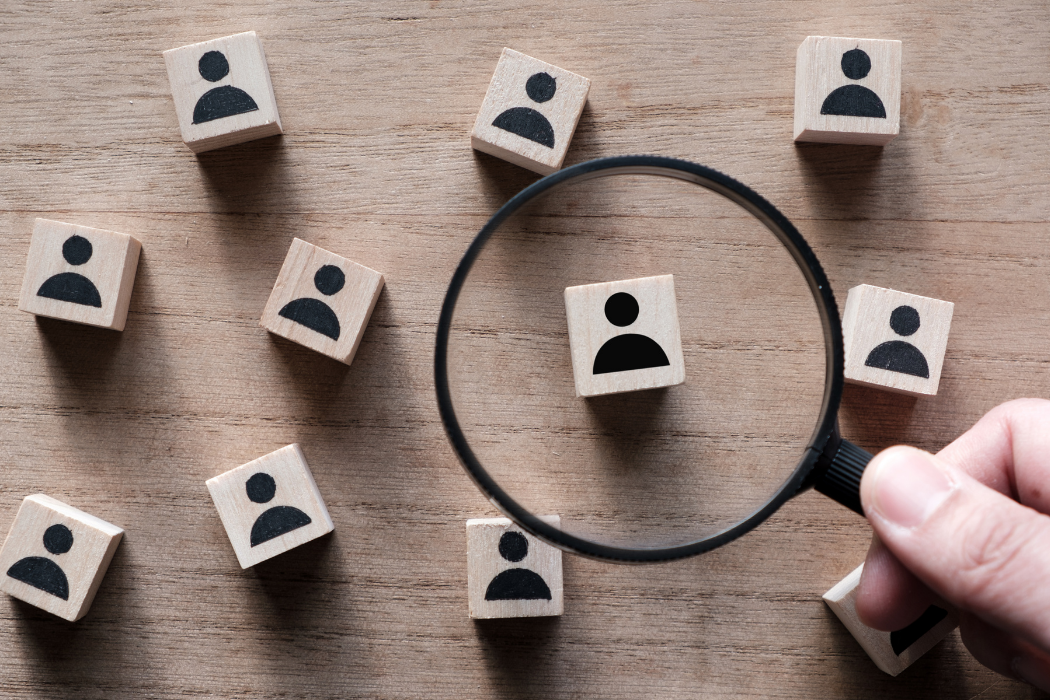 1. Asking For Recommendations
Asking for a referral is a great way to find a freelancer. You can ask your network and contacts for a software development freelancer with certain technical skills who is currently searching for work. 
2. Tech Events Networking
If you're seeking a certain technology, you may also sign up for and attend tech events that focus on that technology as a new recruitment method. WordCamp is a popular destination for WordPress developers. PyCon attracts Python developers while JCon attracts Java experts. Full Stack developers can attend the Full Stack Europe conference. And Android developers might be spotted at Android Dev Summit. If you want to know what's going on in the field you're looking to hire for, connecting with influencers in the industry might help a lot. 
3. Looking Through Coding Communities
Do you know GitHub? This is an engineering community where engineers share how to develop outstanding software. On GitHub, you may find software engineers' code samples and someone who has built a project comparable to yours. 
Another smart idea is to connect with top developers on StackOverflow. It's a forum for developers to ask for coding help and exchange tricks. The StackOverflow community may help you discover the right engineer. 
4. Social Media
There are several Facebook groups where job ads are shared. Simply enter the technical talents you're looking for, and you'll receive CVs from trusted software professionals in your mailbox. Create a social media profile of your company and the benefits you provide your employees to attract more candidates. 
5. Using Online Hiring Platforms
These remote job platforms are ideal for finding affordable software development because they have great freelancers from all over the world. Let's check out some of our top-pick hiring platforms that many businesses are using: 
The most popular website for finding and hiring software development freelancers.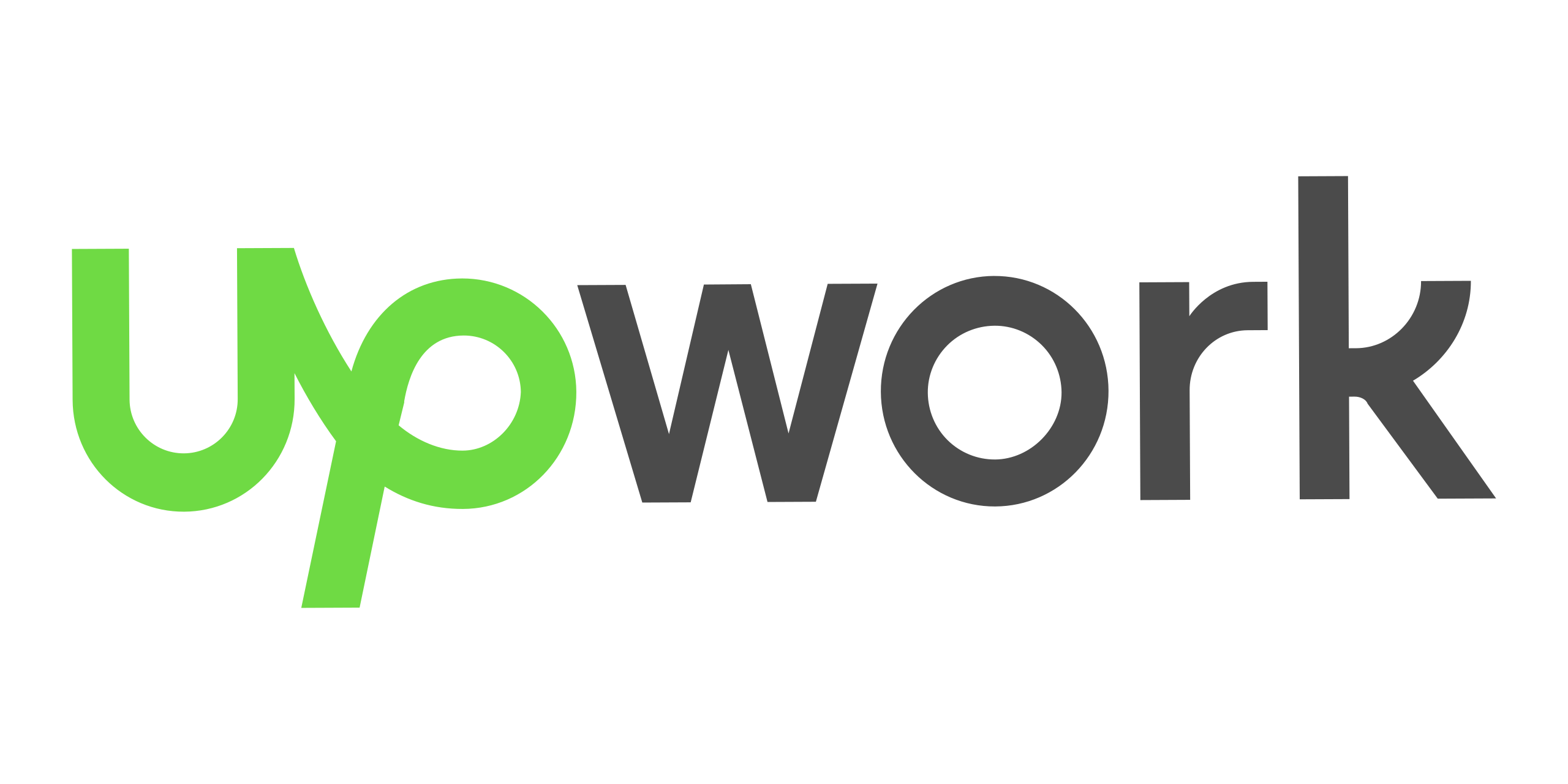 (+) of Upwork: 
User-friendly

 

Easy access to a large talent pool

 

App for mobile

 

Secure payments

 

Prompt customer service

 
(-) of Upwork: 
High costs: Upwork

withholds 20% of your money, therefore employers must often include this 20% in the payment.

 
TopTal is the second most popular website for hiring developers. Initially designed for independent software engineers, TopTal expanded its scope in 2015 to include designers. TopTal now offers software development project/product managers and finance experts, too. 

(+) of Toptal: 
Strict candidate verification ensures only the best freelance developers are available

 

User-friendly

 

Fast-track hiring

 

Free freelancers' trial period

 

Intellectual Property Protection

 
(-) of TopTal: 
Not the best choice for small-scale projects

 
You can find and hire freelancers on other platforms, such as Pilot, Fiverr.com, Coding Ninjas, etc. Consider the benefits and drawbacks of these platforms before deciding which one is best suited to your needs. 
How To Find The Best Software Outsourcing Company?
When outsourcing software development abroad, it's important that your organization carefully research to choose the right outsourcing vendor. The wrong decision can lead to delays, waste of time and money, and even a poorly developed software. Here are the step-by-step instructions for finding a top-notch software outsourcing company for your software development projects.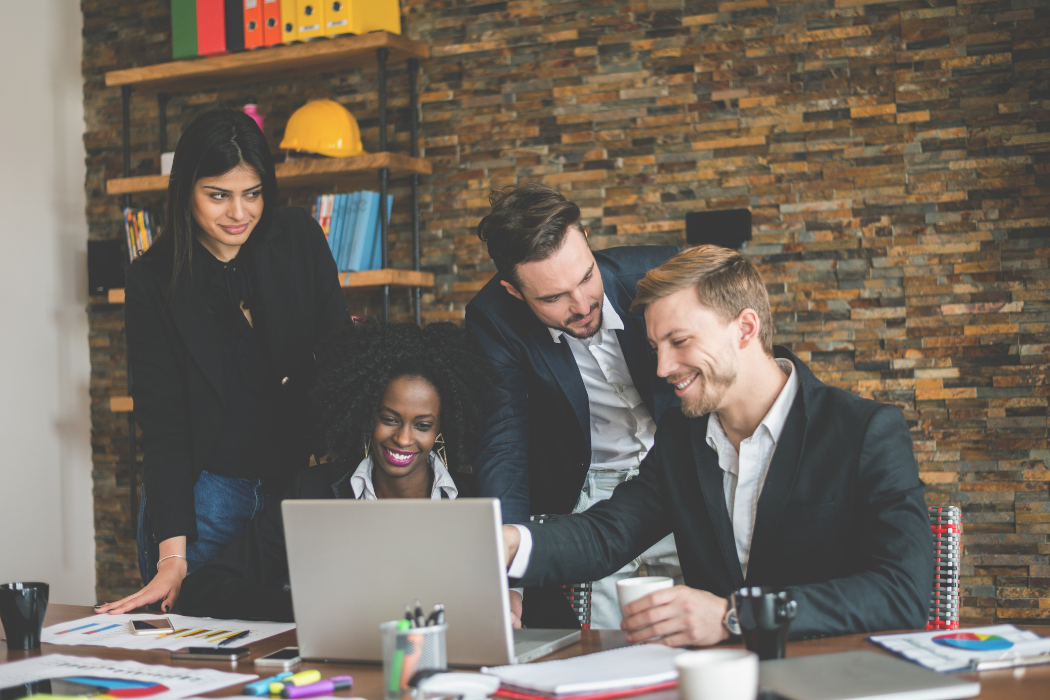 1. Make A List Of Your Goals, Objectives, And Deadlines
You should know exactly what you want to achieve before we begin. To put it another way, you should have an end goal in mind before you even begin the process of hiring a software company. You don't need to have every detail figured out before you begin your search, but it's a good idea to have a rough idea of what you're looking for. 
2. Get A List Of Software Development Companies
Google Search results are the simplest approach to find software development firms.   From their websites, you may learn about their software development services, the areas they have worked in, their former clients, and how the software company operates. 
In order to discover more about the software outsourcing company's abilities, you should request a portfolio from them. Combine them into a list of vendors to choose from. 
Related articles: TOP 10 OFFSHORE SOFTWARE DEVELOPMENT TEAMS IN VIETNAM 
3. How Can The Software Development Company Help With Your Business Goals?
Before selecting to engage with a  software development company, ensure that both you and the development partner are on the same page and understand your business requirements. They should have a team of business analysts that work directly with your business to ensure a successful outcome. 
Aside from development, ask whether they provide after-development services such as software modification, maintenance and backup. Knowing what you're receiving and what you're expecting in terms of services makes it simpler to deal in the long run. 
4. Software Testing And Maintenance After Delivery
Make sure you understand their testing policies before signing a contract with a software development company. This includes information on how the software will be maintained once the final product has been delivered. You don't want to find out at the end of the project that there will be no support or a high maintenance bill.
If you're looking for an Outsourcing Software Development team, it's a good idea to go through these checklists with any company you're considering working with.  
________________________ 
Innotech Viet Nam is one of the leading firms in outsourcing software development in Vietnam. After 14 years of providing successful software solutions to over 200+ global clients and countless positive feedback on our outstanding communication and agility, we are confident in our capacity to provide the highest quality, the most trustworthy service, and the fastest time-to-market products to our clients. 
Contact our team of experts if you have any queries or concerns about outsourcing and we'll be more than pleased to assist you. 
Mail: [email protected] 
We're here to help and answer any question you might have. We look forward to hearing from you.