Vietnam plays a small role in global IT outsourcing services today, but it has big potential to contribute more in coming years. Many Vietnamese software companies and policymakers want to develop the human capital necessary for future success, now facing challenges that will require clever solutions. 
Outsourcing in Vietnam: Competitive Factors and Entrepreneurial Challenges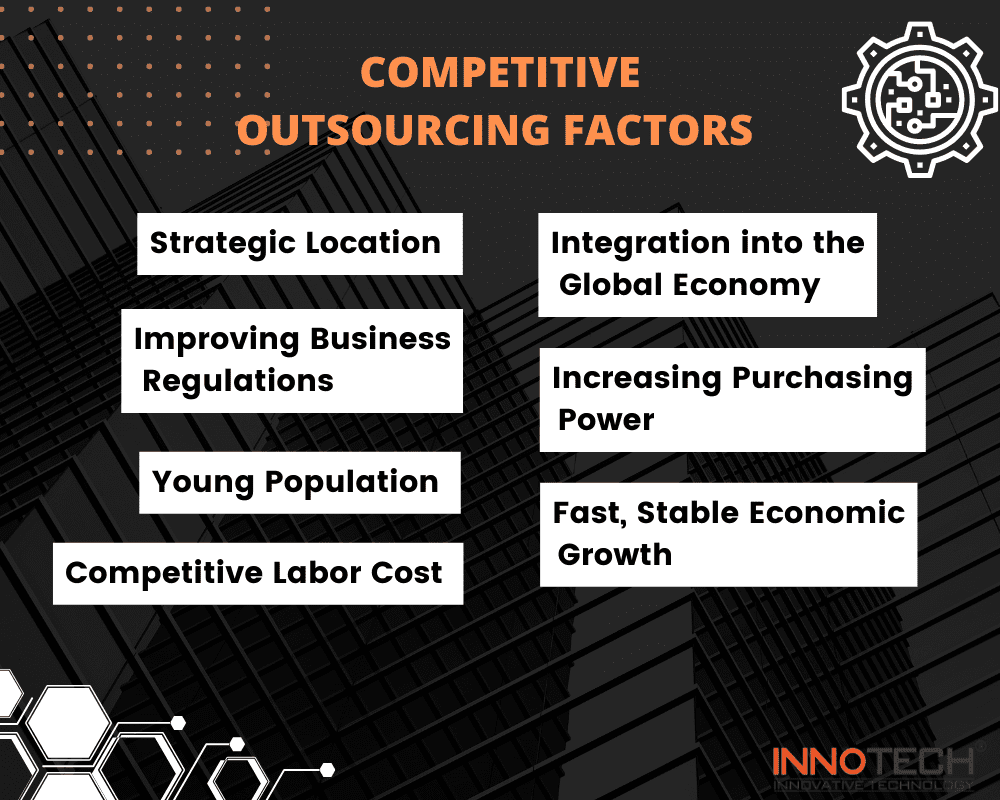 Due to the steady growth of Vietnam's outsourcing sector over the past several years, outsourcing to Vietnam has gained popularity among firms all over the world. Since becoming an APEC member in 1998 and WTO member in 2007, the Vietnamese government has been actively pursuing its global economic integration. 
Aside from various institutional and policy reforms, Vietnam has softened its stance on cross-border trade and investment, including a 98 percent tariff reduction within ASEAN. Adherence to international business standards paved the way for new bilateral and multilateral relationships. Vietnam is repositioning itself as an important geopolitical location as well as an attractive outsourcing destination in Southeast Asia by promising to create more business-friendly requirements for foreign enterprises. 
Development of Vietnam's Outsourcing Market
When compared to the Philippines, the world's leading business process outsourcing (BPO) destination, Vietnam's outsourcing industry is relatively young. Nonetheless, the Vietnamese government's decision to abandon its tightly controlled and centrally planned system in favor of outward-looking, market-oriented economic policies have resulted in an influx of private enterprises and foreign investment over the last decade.  
It is now emerging as an outsourcing destination in the Asia-Pacific region, owing to its growing IT infrastructure, improving logistics and regulatory environment, and business-friendly economic reforms. 
Competitive Outsourcing Factors
Strategic Location
Vietnam, strategically located south of China, is an appealing outsourcing destination for foreign investors looking to diversify or expand their supply chain businesses from China to other ASEAN markets. 
Integration into the Global Economy
Vietnam aspires to be a competitive, modern, and open economy by participating in important trade agreements such as the Comprehensive and Progressive Agreement for Trans-Pacific Partnership (CPTPP) implementation and the ratification of the European Union-Vietnam Free Trade Agreement (EUVFTA). 
Therefore, the environment should be more open and accepting of the change. This will assist Vietnam's IT outsourcing industry in attracting more opportunities in terms of human capital and outside investment to accelerate progress. 
Improving Business Regulations
The Vietnamese government has had considerable success in strengthening its legal and institutional framework to provide an efficient, transparent, and business-friendly environment for investors and business enterprises, ranking 70th among 190 economies for Ease of Doing Business 2020. 
An Emerging Middle Class with Increasing Purchasing Power
Vietnam has over 97 million people as of August 2022, accounting for 1.25 percent of the total world population, and is expected to grow to 120 million by 2050. The median age is 32.5 years, accounting for 70% of all Vietnamese, while the emerging middle class, which accounts for 13% of the population, is expected to double by 2026. The country has a massive market for all types of business investments, including outsourcing. It is expected to be one of the world's top 20 economies by 2050. 
Young Population with Growing Skill Set
There are approximately 72 million Vietnamese citizens of working age. Over the past year, Vietnam has made significant advances in literacy, now boasting a 95 percent literacy rate. The labor participation rate is 77 percent, making it one of the lowest unemployment rates in the world. Vietnam is in what is known as the "golden population structure," which is expected to last until 2034: for every two or more employed people, there is only one unemployed person.
Lack of English fluency has made it difficult for Vietnam and most Southeast Asian countries to effectively outsource. With the notable exception of the Philippines, most Southeast Asian countries are not fluent English speakers and do not use English in everyday life. The Vietnamese government is committed to expanding English language education as well as improving workers' digital skills and technical knowledge in order to meet the demands of skill-intensive jobs in high-tech industries.
Throughout the country, there are over 1,900 vocational training centers. At least $150 million has been invested in e-learning and EdTech (Educational Technology) to improve technical and academic support as well as ICT application for learners, preparing them for future careers in science, technology, and innovation. 
Fast, Stable Economic Growth
Despite the global slowdown during the Covid pandemic, Vietnam's 2019 economic growth has shown fundamental strength and resilience, and it is regarded as one of the fastest-growing economies in Southeast Asia, owing to an export-oriented manufacturing and processing industry, robust domestic demand, rising FDI (foreign direct investment) flow, and high fintech investments. 
Competitive Labor Cost
Vietnam's low labor costs have made it a popular outsourcing destination for foreign investors and importers. Despite a yearly increase in its minimum wage rates – the new salary ranges this year are between $132 and $190 – it is considered more competitive in the region. 
Entrepreneurial
Challenges To Outsourcing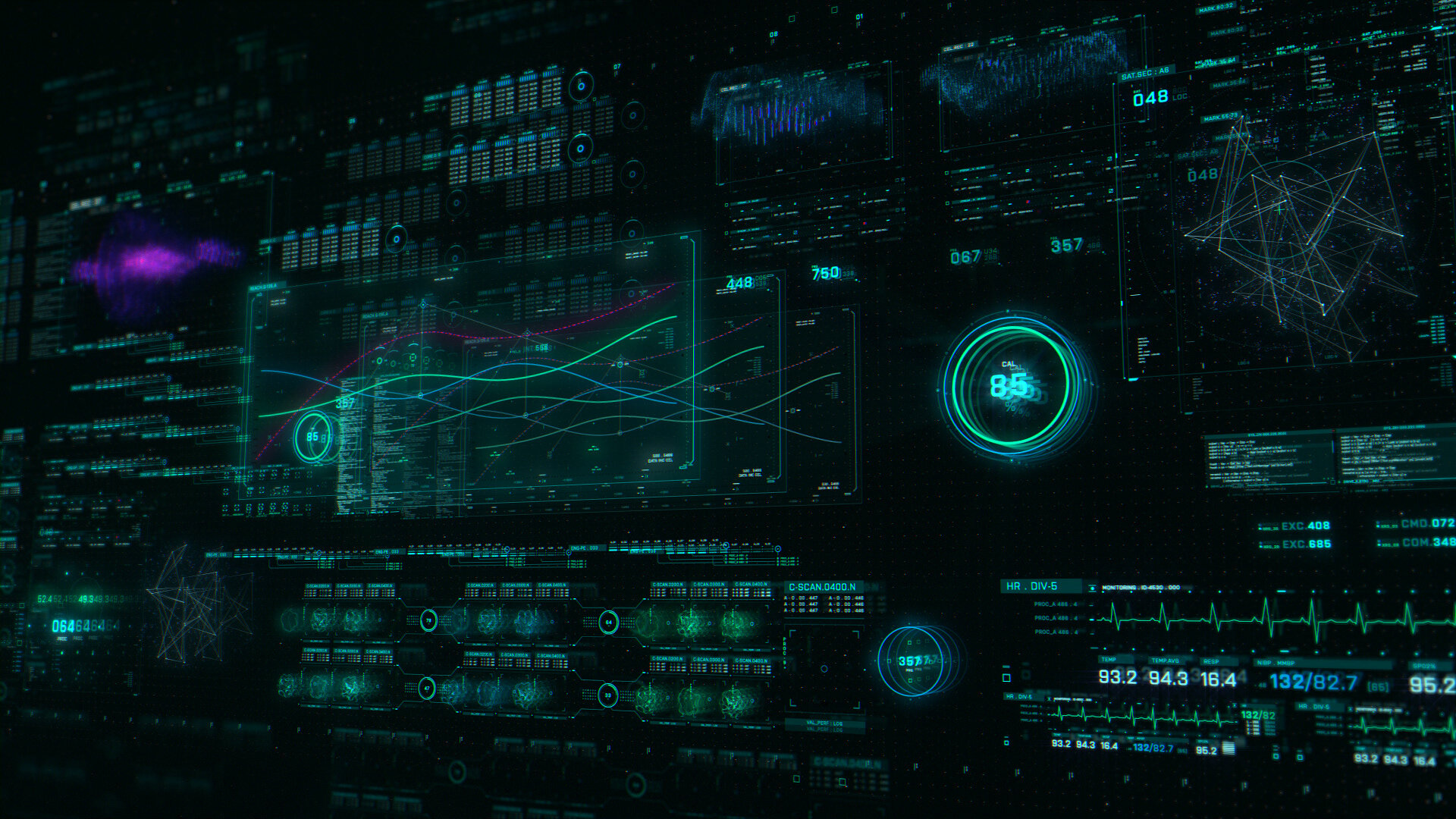 No Unified Data Protection Law
In IT Outsourcing
There is no comprehensive law governing data protection in Vietnam. The Cybersecurity Law (2018), the Civil Code (2015), the Cyber Information Security Law (2015), the Consumer Rights Protection Law (2010), the Information Technology Law (2006), and the E-transactions Law all serve as the foundation for the country's current legal framework for protecting personal data and privacy (2005).
Therefore, it is unclear, inadequate, and a cumbersome guide for data controllers and processors – an obstacle to strong, stable growth in a digital economy. 
Current Cyber-Security Law Threatens Free Trade
Vietnam's very contentious Cybersecurity Law, which aims to "defend national defense and ensure social order," was recently enacted. All digital businesses with consumers in Vietnam, both domestic and outside, and/or online service providers must adhere to: 
Compelled data localization, whereby users' private data must be kept in Vietnam for a predetermined amount of time.

Instant deletion of perceived illegal content (within 24 hours upon notification) e.g. criticism against the government or inaccurate information in banking, finance, e-payment, and e-commerce sectors.
Potential to Become A Mid-Level Cybercrime Hub
Vietnam is moving toward a digital economy thanks to the revolutionary impact of ICT. The increase in aggressive online activities like cyber espionage, internet hacking, identity theft, and data dumps is a side effect of this, too. If local politicians and practitioners don't want Vietnam to become a center for mid-level cybercrime, they must take aggressive measures to protect residents and companies from it. 
According to the Internet Security Threat Report, due to this rise in cybercrime, Vietnam was among the top 10 nations that are the targets of targeted assaults (Symantec Cooperation, 2018). Even its own Ministry of Information and Communication (MIC) admits that the shocking number of offline hacks on its residents, estimated at 99 million, is the highest in Southeast Asia. It ranks third among the world's worst nations for cybersecurity measures. 
To obtain an advantage over rivals in the industry they operate in, cybercriminals are improving their skills and acting more aggressively. According to the Asia Pacific CISO Benchmark Study, the apparent shortage of educated cyber-security employees is causing major business downtime. The number goes up to 50% of locally based organizations, with an average of 17 hours or more, which is greater than the regional and global averages (Cisco, 2019). 
Conclusion
Vietnam offers competitive outsourcing advantages. But it is important to consider a company's specific needs and requirements before entering into an agreement with an outsourcing service provider in the country. 
Innotech is one of the leading firms in outsourcing in Vietnam. With 14+ years of experience, we've been assisting startups and organizations of all kinds with software solutions. We improve workflow efficiency, address business issues, and aid in acquiring competitive strategy with cutting-edge tech stacks.
We are ready for long-lasting and be well-prepared for any model you pick up. So let's contact our team of experts if you have any queries or concerns about outsourcing. We'll be more than pleased to assist you!