For an enterprise, people are the center of success and sustainable development. Therefore, human resource management system (HRMS) is increasingly interested and has made great strides. In which, Innotech Vietnam provides the leading Cloud-based HRMS solution.
Cloud-based HRMS solution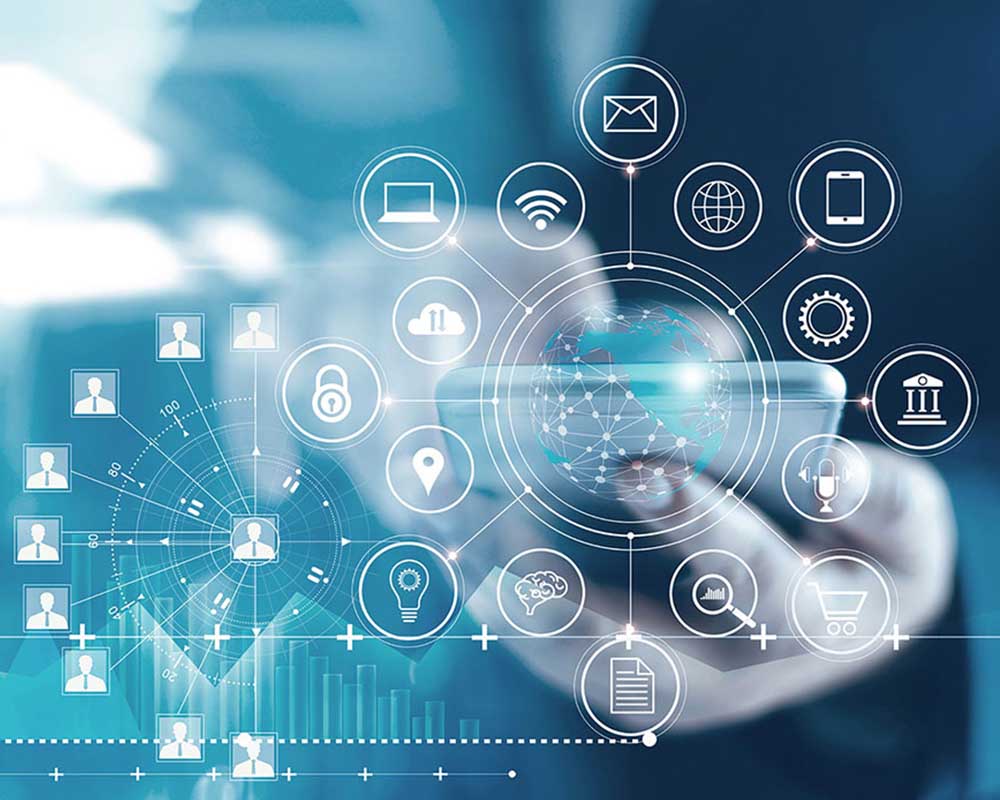 Cloud-based HRMS is a human resource management system with data stored on a cloud virtual machine. Synchronous and versatile, this new form of technology was born out of the need to reduce large amounts of data storage and to be flexible in access.
Benefits of Cloud-based HRMS
Consistent data management
HRMS Cloud allows businesses to store employee data on a common platform via the Internet, which is convenient for adjustment and management. Besides, the large storage capacity thanks to cloud computing technology also helps the data to be stored uniformly and not overloaded.
Integrated and flexible management
With an Internet storage platform, Cloud-based HRMS makes it easy to update and modify information just by online operations and without fixed time and location. This is an outstanding benefit of the HRMS Cloud software solution.
Save time
Being able to access online anytime, anywhere makes data management fast and saves time. At the same time, Cloud-based HRMS software also helps to reduce the time spent searching for data for analysis as well as upgrading with synchronized data on one platform.
Cost minimization
Enterprises do not need to spend too much on infrastructure investment as well as information technology to manage human resources because HRMS Cloud software can be deployed by companies specializing in providing technology solutions. quickly and according to the needs of the business. In addition, the integration of Cloud technology – cloud computing, which virtualizes computing resources and applications through the Internet environment is also a factor that helps businesses reduce infrastructure costs.
Innotech – the leading Cloud-based HRMS solution provider in Vietnam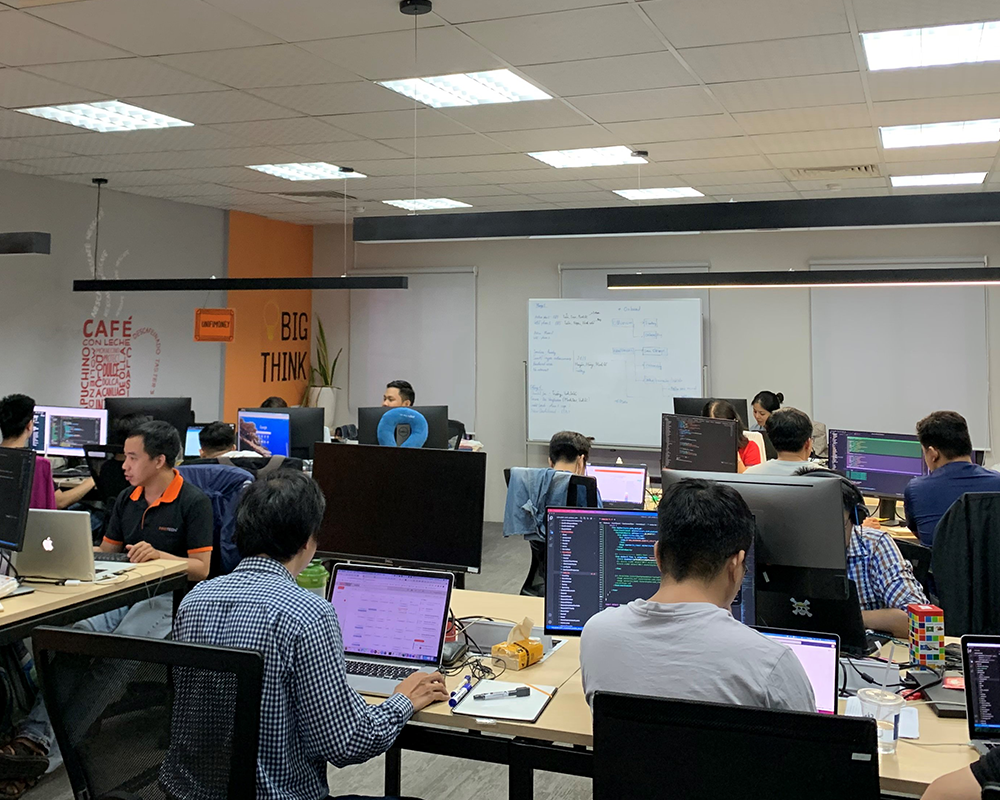 Innotech Vietnam Corporation (ITV) is an outsourcing company focusing on high-quality services with over 12 years of experience and over 200 completed projects. Currently, the Cloud-based hrms is one of the services that receive the attention of many top businesses and KingWork Cloud-based hrms is one of our services that receive the attention of many top businesses.
About the KingWork HRMS
The KingWork hrms is a well-known symbol that stands for creativity, innovation, complete development, and cutting-edge solutions. All of our clients' needs are automatically met by our HR software, which is capable of performing a wide range of tasks.
We also strive to make all HR concerns as simple as possible and provide value to our clients via our professional platform so we have been making a wide range of specific solutions for every HR problems that are incorporated into KingWork's platform to meet all of your human resource challenges, such as:
An enterprise system may help you keep track of employee information, records, and other matters pertaining to their work.
From the ship to shore, you can manage your employees' compensation, legal documentation, and access to technological devices and information with KingWork.
Every employee's leave days must also be managed, tracked, and categorized.
Remember to remind you with every HR significant event, such as the issuance of a work permit or an employee's anniversary, to make sure you don't miss anything important.
Assist in the management and administration of insurance policies and procedures.
Keep track of workers' working days and days off.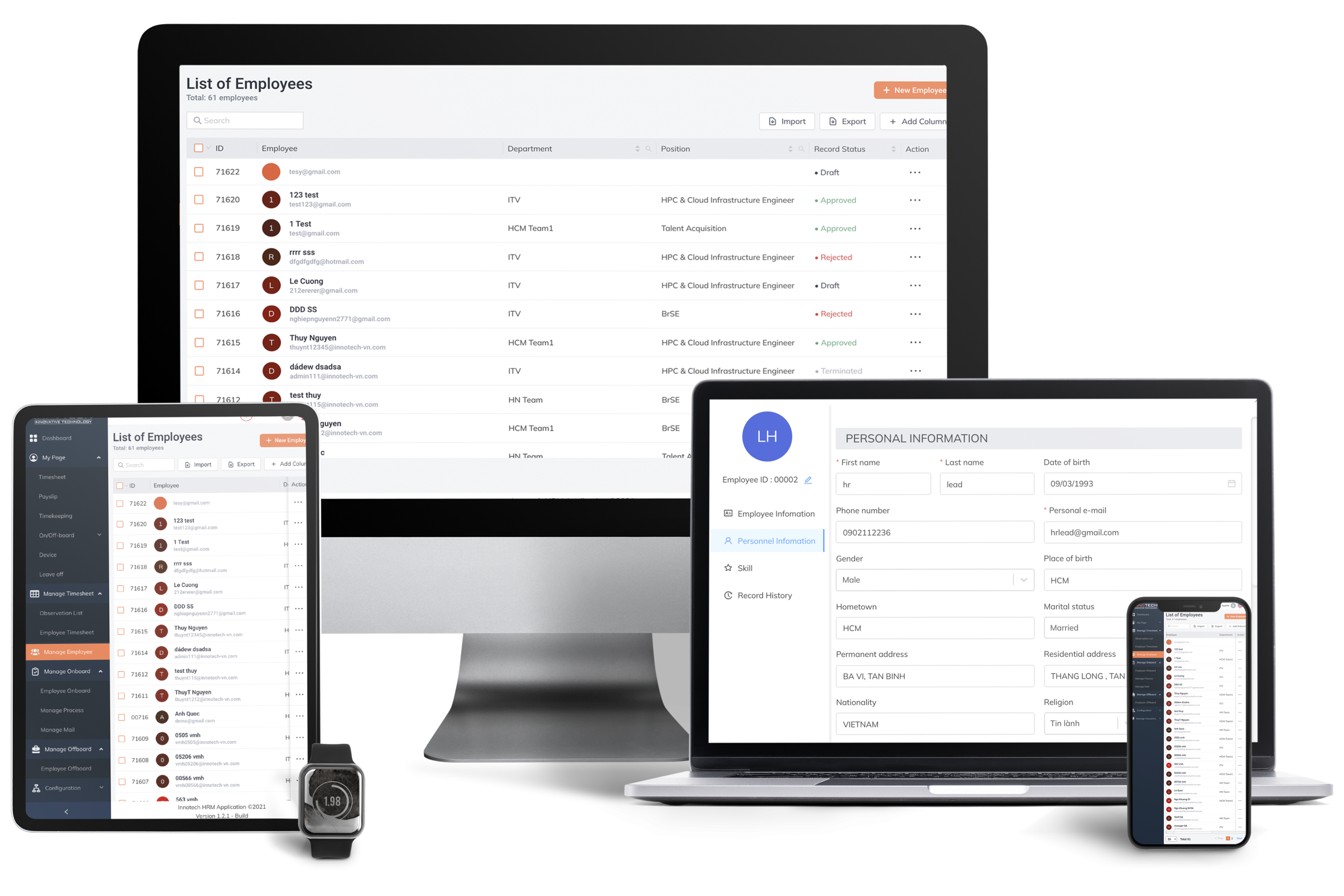 KingWork get all your HR features integrated in one platform and available on any devices
See how we help businesses manage their employees in a way that is both safe and efficient by going on a tour with KingWork.
Email: [email protected]