Technology has caused the biggest shift in the banking sector in hundreds of years, changing the way that banks engage with customers.
For traditional banks, going digital is no longer an option, but rather, an imperative for them to survive and stay at the forefront of the financial market. They leverage technologies to deliver banking products across all its delivery channels.
There is a lot more to digital banking than just a few features that we can see on the surface. In this article, Innotech Vietnam will outline all the features of Digital Banking you must have.
Benefits of digital banking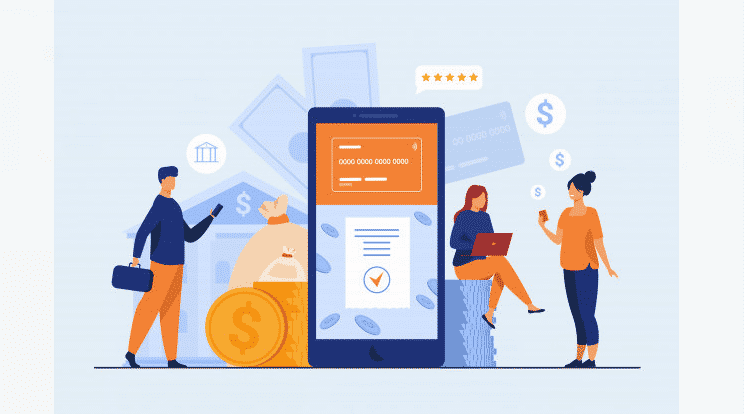 Features of digital banking bring a lot of advantages for the users and banking institutions
Creating Value for Customers
Prominent customer experience should always remain the main focus of digital banks, within their digital transformation strategy, to constantly achieve customer loyalty. With so much data on customers' buying and spending habits, digital banks would be able to leverage this data by developing some meaningful insights through predictive analytics. This would help banks develop personalized and tailored offers that would be crucial in maintaining a deepened relationship with customers.
Exists in the competitive market
Banks need to constantly be up-to-date with new market changes, technologies, and laws, which requires them to be adaptive and agile in order to do so. Agility would allow them to differentiate themselves from their competition in their approach in delivering services that are targeted, personalized, and unique. These differentiators would include a scope focused on creating new value propositions that are integrated into customers' day-to-day lives, consortiums allowing access and availability to a wider range of products and offerings, and technologies that would enhance the banking experience. It would also enable banks in increasing their operational efficiencies as well as decreasing their decision-making time.
Ensuring Security
With the advancement in technology, banks have made it possible to expand their operations beyond their physical locations and working hours, making it more efficient for customers to access and use their accounts remotely. The increasing number of mobile internet users has impacted greater adoption of digital banking. However, such a seamless customer journey would call for vital security measures to prevent fraud and security breaches, as transactional volumes continue to grow.
The importance of integrating biometric and fingerprinting devices, end-to-end encryptions, and two multi-factor authentications is to avoid customers from exploitations by cybercriminals. Digital Banks continuously look into new means of security measures to triumph over external threats.
Features of Digital Banking
Digital banking is the digitization of all traditional banking activities and programs that historically were only available to customers when physically inside of a bank branch. Digital banking has offered many comfortable features and possibilities to people. There are features of digital banking must have: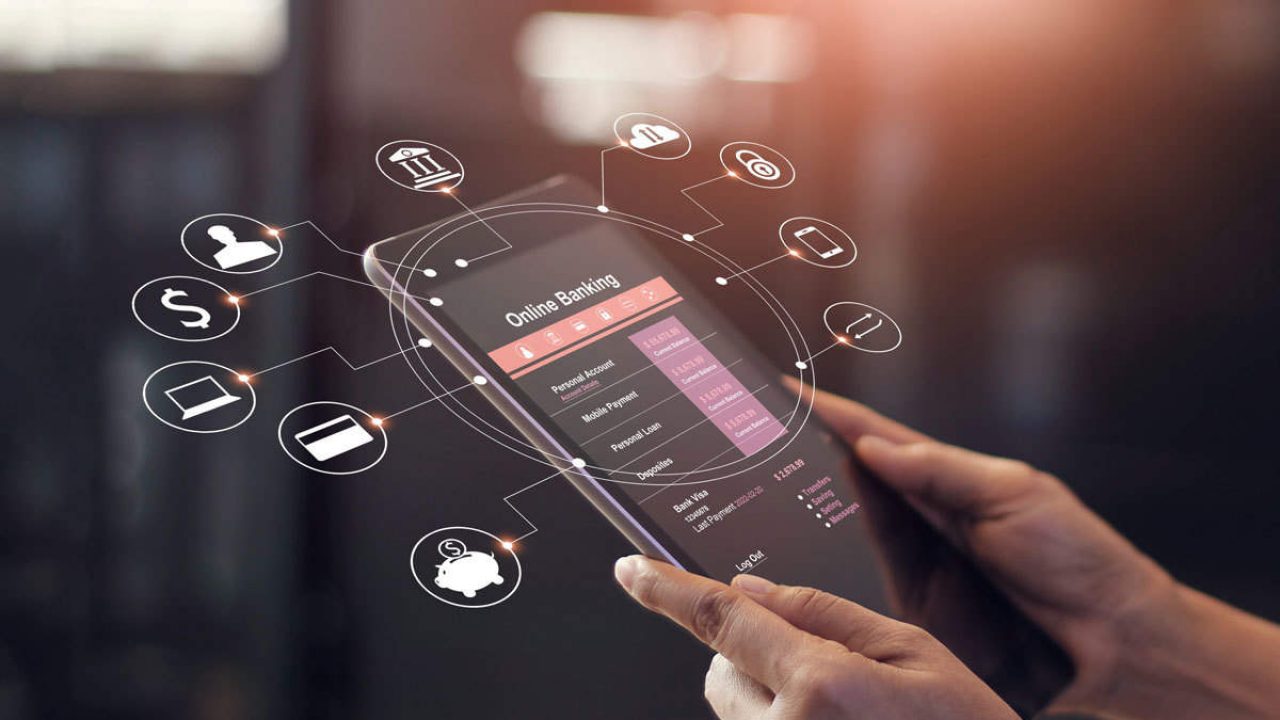 Digital banking should have many comfortable features and possibilities for users
Online Banking
To facilitate online use, most banks that offer online banking provide a host of high quality, technological solutions that make your banking experience easy and fast. The online banking development provides users banking services anytime and anywhere include:
View a summary of your account and transaction history

You can view or print your account statements and balances

Set up online payments and direct deposit services

Reorder checks for your account via the web

Some services allow you to export your account histories to third-party accounting software

Transfer funds from one account to another or make deposits which saves a lot of time and money for you.

Other accounts and services like CDs, IRAs, and others can be managed from the online account.
Personal Finance Planning
It's an advanced feature of digital banking brings to users. Users can loan calculators, premium calculators, financial planning tools, tools to help analyze investments, budgeting, forecasting, and also tax preparation, etc. Most of the financial planning can be done efficiently on digital banking without the need to personally visit a bank.
Mobile banking options
Users can do mobile banking app from anywhere and at any time only with smartphones. Just a few clicks on mobile phones, users can perform transactions include:
Transfer services allow users to transfer money to another person and between the owner's accounts at different banks.

Payment services can directly pay the mobile fees, book tickets (movies, flights), automated payment for water/electricity bills, etc. In addition, users can set payments scheduling to make regular payments and pay bills in a snap.

Mobile banking app can integrate more features for users such as QR transfer, QR Payment, Snapshot, Biometric, Notifications,…

A chatbot on the mobile banking app can help 24/7 support and get professional consultation or advice anytime users need it.
Read more: "Reliable mobile development for banking company in Vietnam"
Digital Wallet
Digital wallets are one of the best innovations in the field of technology. Users can make payments from these e-wallets at shop, supermarket,.. there is no need for a physical card.
Rewards and Loyalty Program(s)
These digitally integrated reward programs are more efficient cost-effective and measurable, reward and incentivization capabilities to customer acquisition and retention. Such as special gifts, promotion code, coupons, vouchers and cashback, etc. for regular users.
Non-Internet Based Phone Banking
Users have also been made more convenient digital banking services on devices that do not have an internet connection. These services include SMS, Missed Call and USSD banking.
With SMS and missed call banking services, you are only required to send a text or give a missed call on some specific numbers.

USSD banking lets you access a host of banking services just by dialing *99# from your mobile number and interacting with a menu.
They can be accessed from anywhere and at any time since they do not need an internet connection. Especially, they are free services and all transactions are completely cashless.
Dedicated Remote Adviser
Remote banking makes your banking experience simple and hassle-free by dedicating a digital relationship manager for their service at anywhen and anywhere.
Users can be assured of a dedicated relationship manager at their service, for taking care of all their banking and financial needs, during banking hours or even beyond them.
---
If you are looking for a Digital Banking Transformation Consultant to provide solutions for your company, we're happy to grant our services. Contact experts at Innotech Vietnam for any questions about Digital Transformation!
Email: [email protected]