A mobile banking app can help clients have a good experience when using banking services. Aside from that, investing in mobile banking application development gives a great advantage in cost reduction for banking institutions. So, many banks are looking for a mobile application development company.
Finding a reliable mobile banking application development company is very difficult because the software market has a larger amount of providers and you have no idea about hiring them. Keep reading this article, it can give you a helpful suggestion.
Benefits of mobile banking application development for banks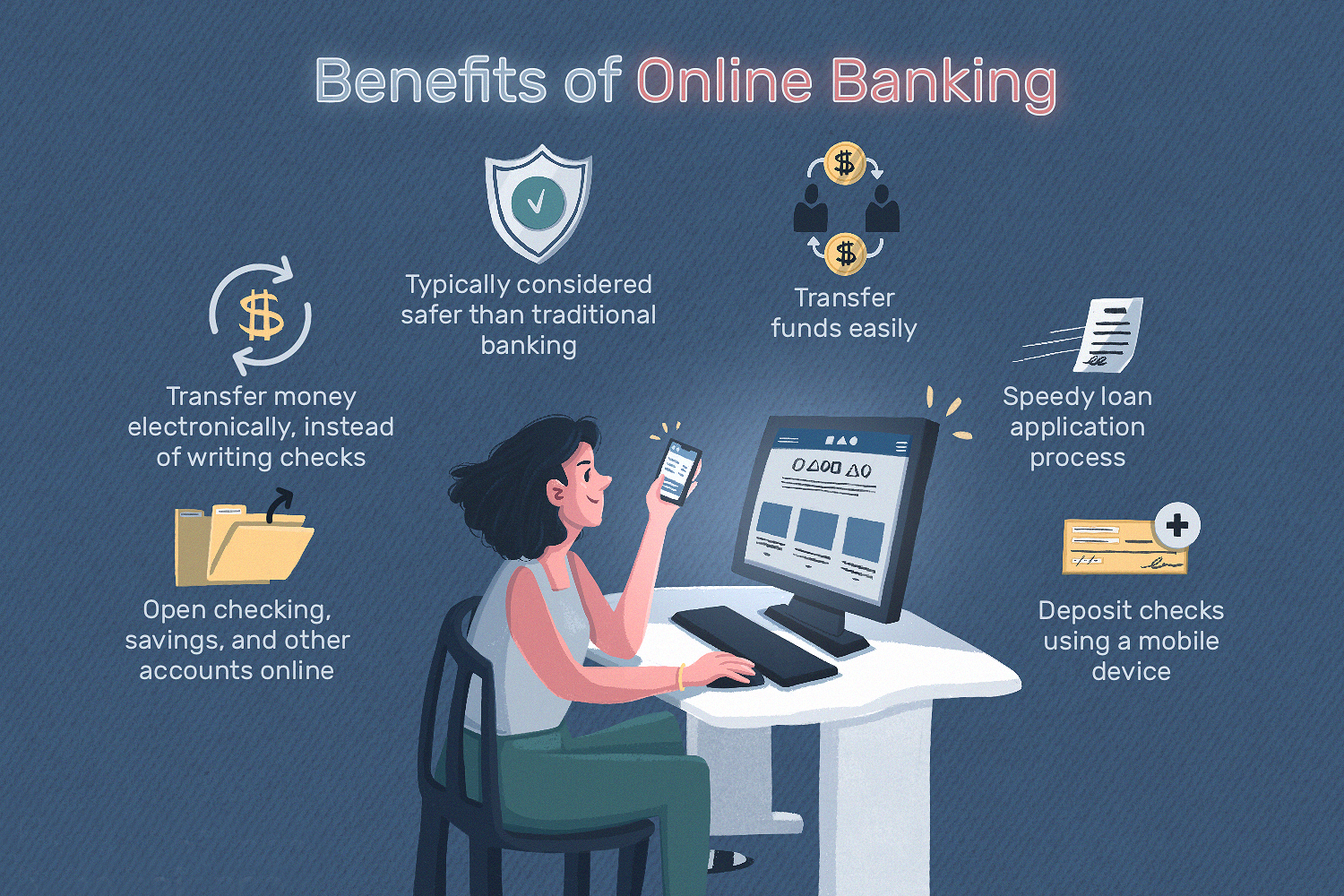 Mobile banking app brings many benefits to not only users but also banks
As you can see, mobile banking application development really provides valuable advantages for both the banking institution and the client. The benefits of developing a mobile banking application are as follows:
Availability 24×7 – Clients can perform their usual banking operations anytime and anywhere compared with traditional banks and ATMs.
Variety of services & operations – Banking apps allow users to carry out almost all banking operations. Among these actions are loan tackings, payroll services, mobile check deposit, etc.
Time efficiency – Clients do not have time to visit a bank and wait in line to cash checks or for consultation.
Paperless record keeping – By utilizing mobile banking development wisely, financial institutions can communicate with their clients and cover legal issues digitally. On one hand, this reduces cheating and on the other hand, clients do not have to disclose their sensitive information on paper.
Reduction in customer service costs – Mobile banking technology reduces the cost of customer services by 50-70% according to McKinsey research.
Increased security – Almost banks value their reputation and thus want to ensure that their IT infrastructure and client software use encryption and security protocols to protect customer privacy and information integrity.
Personalized user control – Clients have the ability to keep track of their expenditures and manage their finances more efficiently.
Mobile banking application development services
Account management is a big feature that consists of various small features related to account balances. Clients can check their cards, check account balances, monitor and manage cards and bank accounts, see all recent transactions and check deposits, etc.
This feature allows users to transfer money to another person and between the owner's accounts at different banks.
Through the mobile banking app, users can directly pay the mobile fees, book tickets (movies, flights), automated payment for water/electricity bills, etc. In addition, users can set payments scheduling to make regular payments and pay bills in a snap.
Personal Financial Management (PFM)
Helping users to monitor their income, expenditure and savings on a mobile banking app. From that, it assists users to efficiently manage their money and provide meaningful statistics to recommend channels of healthier investment.
This feature helps increase loyalty and user engagement through special gifts, promotion code, coupons, vouchers and cashback, etc.
Mobile banking app can integrate more features for users such as QR transfer, QR Payment, Snapshot, Biometric, Notifications,…
Make better mobile customer relationship management (mobile CRM) services in banking because CRM allow keeping a whole customer database in one place and easily manage contacts of different customer groups. Besides, banks can help make precise target audience segmentation according to income and demographical data, and even customer lifestyles and the buyer's behavioral patterns.
A chatbot on the mobile banking app can help 24/7 support and get professional consultation or advice anytime users need it.
Using data analytics to pass judgments on financial decisions concerning investments, insurance, and financial planning.
Taking care of your customers and give them advice from their spending habits insight.
Users can go shopping and payment on the mobile banking app.
Look for bank ATMs and physical branches easily based on their current GPS location or a search function.
Innotech Vietnam
Innotech Vietnam is a reliable mobile app development company in Vietnam. Be appreciated for high-quality products, services, and innovative solutions in a fintech company. We strive to create innovation and develop advanced fintech solutions. We provide a wide range of mobile application development services, ready to meet all customer service requirements. The products and solutions we offer based on these advanced technologies become valuable for our customers through professional project management methods and tools to help customers effectively manage progress and resources a force of the project.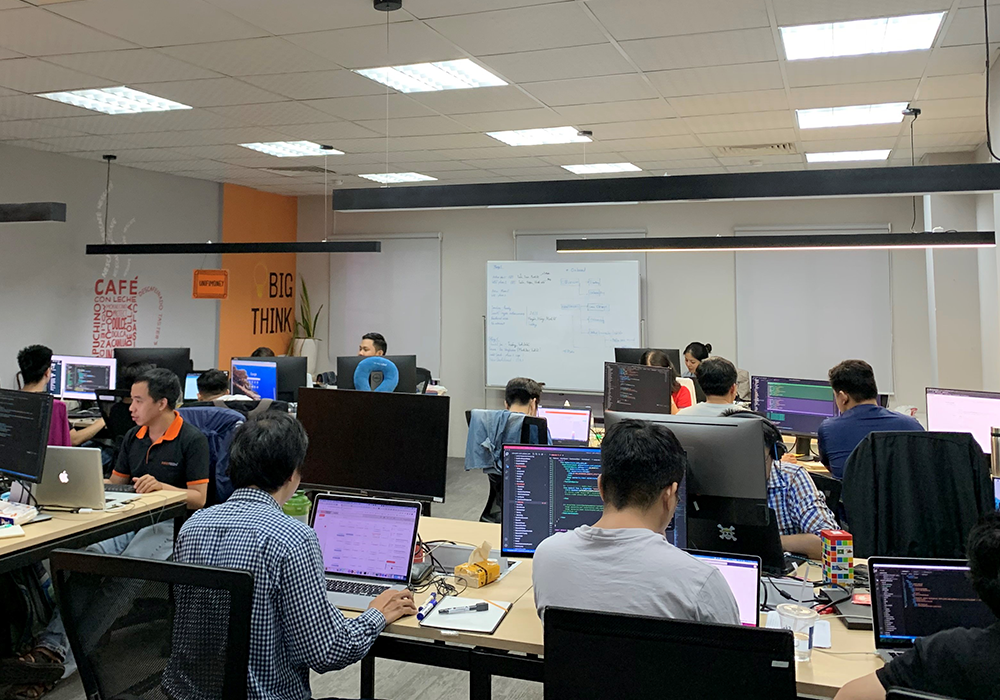 Our experts are working at Innotech Vietnam
We have done more than 200+ mobile app projects for clients worldwide in Japan, the USA, Australia, Singapore and Vietnam. We're confident to deliver even the most complicated mobile application development project successfully in areas such as banking and financial, logistics, transportation, education, and other industries. More than 90% of companies have kept coming back to Innotech for a wide range of Mobile App Development and they enjoy the same standard of service every time. Besides, we are proud that we are trusted by many Institutions in Banking and Finance such as ACB Bank, Tyme Bank, Unifimoney,  Manulife, Commonwealth Bank, …
Case studies:

If you are looking for a Mobile Banking Application development company to provide solutions for banks, we're happy to grant our services. Contact experts at Innotech Vietnam for any questions about Mobile Application!
Email: [email protected]