In the past few years, the mobile application industry has attained a new height and it makes a major impact on economic growth. Mobile app usage has grown by 75% and the download rates of US consumer on Android and iPhone platform mobile app is around 8.0%.
Due to the enormous growth of the mobile application industry, there are so many app development companies out there to build a mobile app. But we have to very clear about hiring the best outsourcing mobile app development company. With my experience in the mobile app field, I would like to recommend Innotech Vietnam — Reliable Mobile App Development Company in Vietnam.
Innotech Vietnam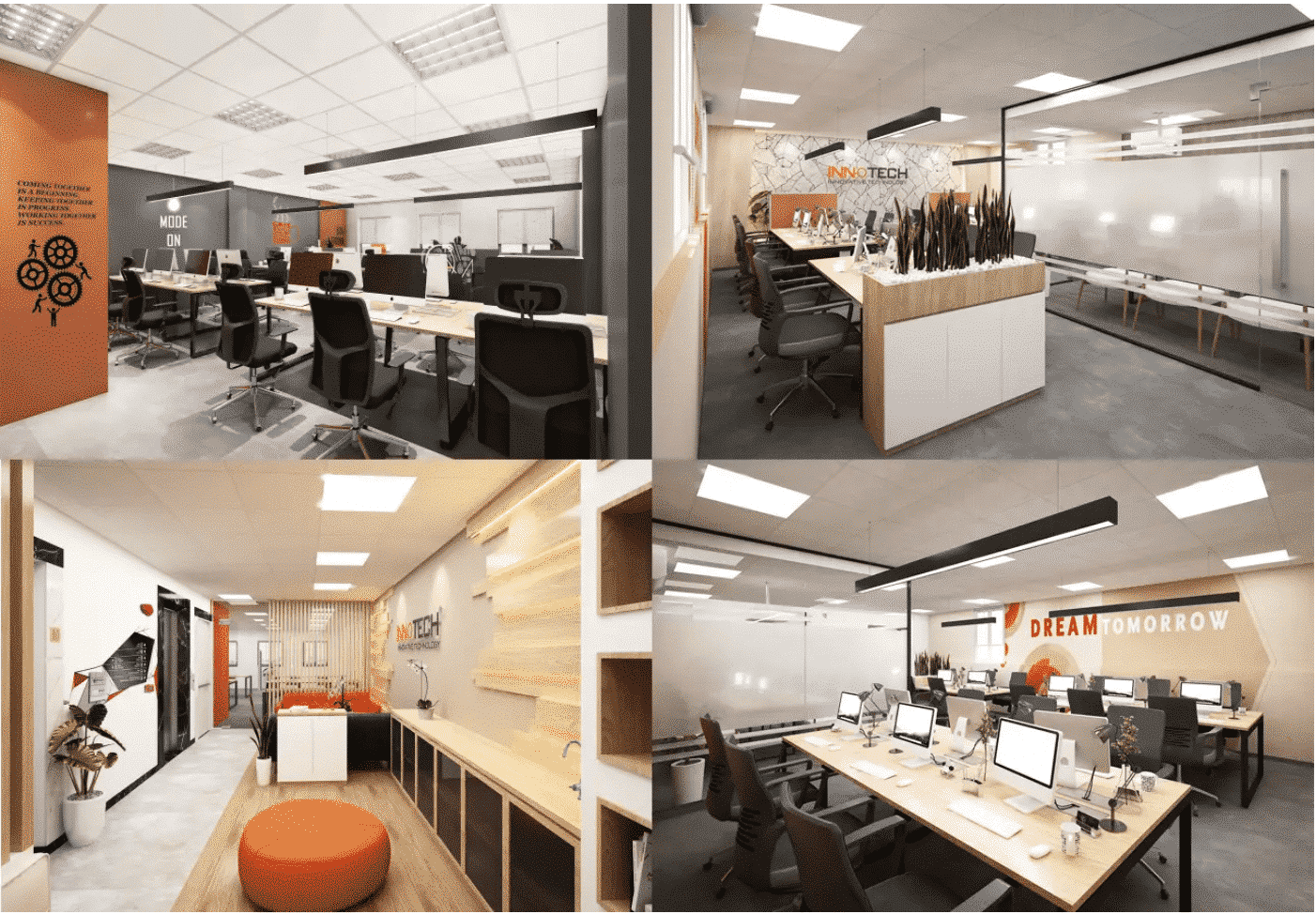 Innotech's head office in Ho Chi Minh City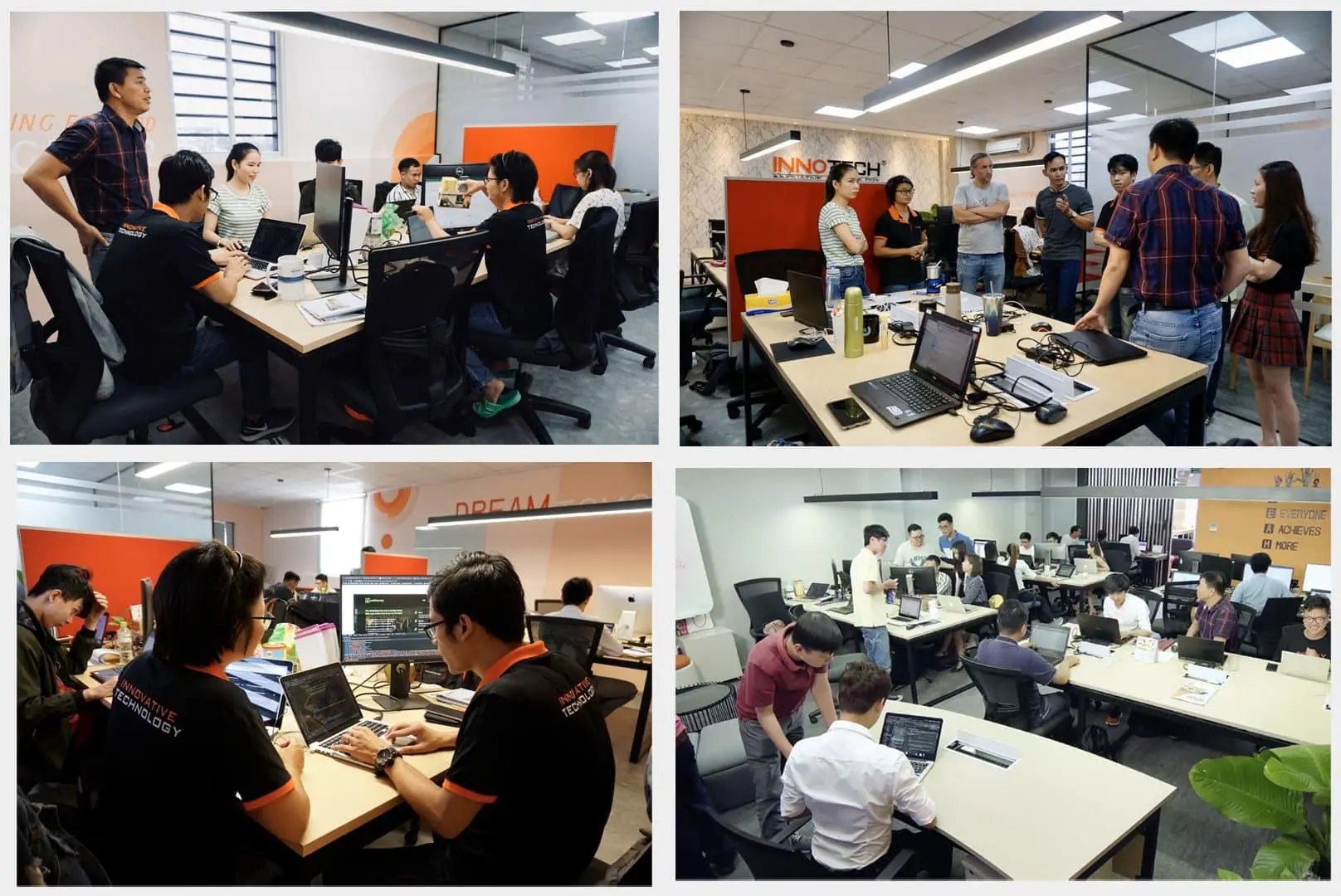 Innotech's experts are working
Innotech Vietnam is a high-quality mobile app development outsourcing company in Vietnam. Located in the Central Business District of HCMC, the heart of Vietnam, they are in a great position to acquire many talented developers to deliver high-quality app development projects.
With more than 90+ mobile app developers, UI – UX Design, BA, project managers and QA/QC, they have done more than 200+ mobile app projects for clients worldwide in Japan, USA, Australia, Singapore and Vietnam. They're confident to deliver even the most complicated mobile app development project successfully in areas such as banking and financial, logistics, transportation, education, and other industries. More than 90% of companies have kept coming back to Innotech for a wide range of Mobile App Development and they enjoy the same standard of service every time.
Innotech Vietnam has successfully built a skilled, efficient and technologically competent staff as a solid foundation for the company's development. With a staff of quality, lots of in-depth professional experience ready to support and provide timely solutions to customers, so you do not have to wait and worry.
Mobile App development services: 

Innotech's Mobile App Solution
1. Mobile App UX and UI Design
Innotech Vietnam offers a complete package of UI/UX services that will work closely with your team to develop the highest quality graphics, user interfaces and designs needed in your application or software. They realize the impact that a well-designed interface can have on its users and their aim is to deliver an experience that will be unparalleled to anything they have ever seen.
2. React Native App Development
ITV builds cross-platform apps that run on both iOS and Android from a single code base. Code written in React Native is an operating system–agnostic, yet apps written in React feel just like native apps written in Java or Swift. Using React Native speeds up mobile application development for iOS and Android.
3. iOS App Development
The number of people who own Apple iPhones is growing year over year. You certainly want to offer your unique solution to this huge user base! Innotech develops iOS apps using the Swift and Objective-C programming languages for the best user experience.
4. Android App Development
Did you know that Android users show higher brand loyalty than iOS users? An Android app will certainly pay off! ITV does Android mobile application development from scratch and can port your existing iOS application to Android. They use Java and Kotlin to build incredible apps.
Why Innotech Vietnam is the best Mobile App Development Outsourcing?
Coding Guidelines and Standards
Their successful iOS/Android development teams are intimately familiar with the expansive list of effective frameworks and libraries that can speed up the app development process and know when and how to leverage them for the best results.
They apply industry-leading guidelines and best practices for mobile application development, allowing us to bring to life a mobile product that is fast to load, utilizes resources efficiently, compliant with mobile security standards, and overall a mobile app of the highest quality.
Using the most up-to-date and emerging technology
As the best custom mobile app development company in Vietnam, their app developers take pride in keeping up to date with the cutting-edge of emerging technology trends in mobile app development and architecture, allowing them to work closely with you in helping to build world-leading apps that will grow your install base of users.
Quality is their number one priority and they commit to that by staying on top of the ever-changing mobile landscape. ITV maintain and apply the newest best practices with Android and iOS application development as well as other frameworks and libraries including open source. This enables their team to not only choose the most suitable methods to complete the project, but it also means we know how and when to apply the best methods most effectively.
Privacy and Security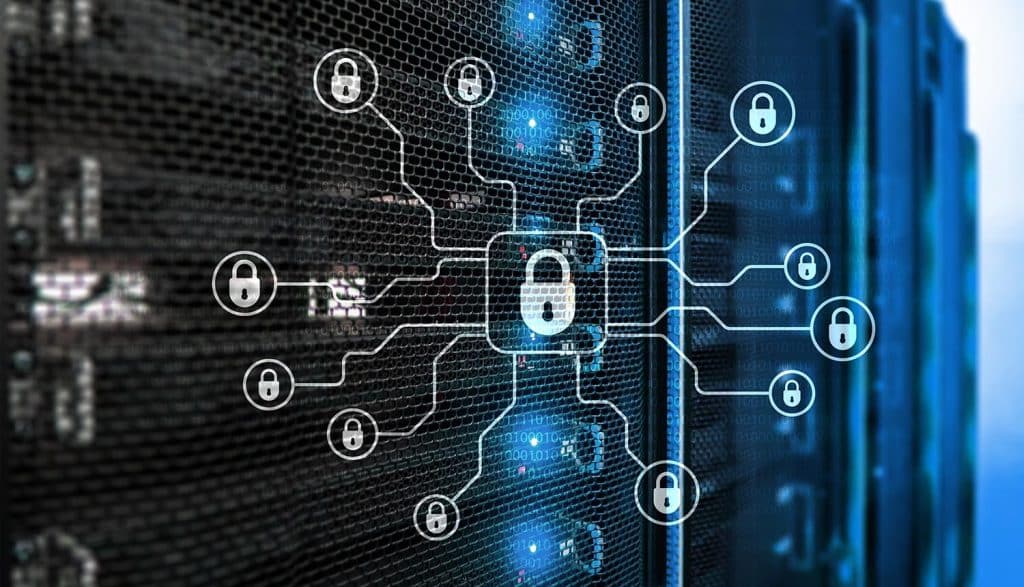 Innotech Vietnam always considers security as an important factor in working with their customers
Maintaining the security and confidentiality of our clients' projects is always their top priority. As a company, they have implemented solid measures just to ensure that the security and privacy of their clients are never compromised. To this end, we provide non-disclosure agreements to our clients. They take pride in our professionalism and what they discuss with our clients remains strictly confidential.
Cost-efficiency Solutions
Innotech Vietnam design and implement cost-effective mobile application solutions, with the aim of helping you to fully capitalize on your resources to achieve maximum returns, whether it be by opening up new revenue streams, increasing your current productivity with a solution or countless other possibilities.
ITV understands that cost is one of the most important factors when it comes to the decision of mobile app development outsourcing. This is why they maintain a transparent pricing principle throughout the entire app development project, helping you to optimize costs and improve your budget forecasts.
With many years of experience in building quality mobile applications for companies across multiple industries, they provide services and advice on a broad range of topics to inform you on the solution that is most suitable for your short and long term needs, taking into account your budget and any other issues you may have.
---
Innotech Vietnam always strives to meet the needs of customers with the highest quality products and services. So we have received the trust from big companies such as ACB, Tyme Bank, Unifimoney, Manulife, Commonwealth Bank, … to use products created by Innotech Vietnam.
5 Years of INNOTECH VIETNAM CORPORATION
If you are looking for a Mobile App development company to provide solutions for your company. Contact experts at Innotech Vietnam for any questions about Mobile Application!
Email: [email protected]
We're here to help and answer any question you might have. We look forward to hearing from you.