In Vietnam, Digital Banking has become a cornerstone of the financial software development agenda. As a report, 94 percent of banks in Vietnam are investing in digitization, and 42 percent of them consider digital baking a top priority. Banks are stepping up their digital transformation to better serve their customers and improve overall banking experiences. Here are the top 5 banks apply digital banking transformation in Vietnam that Innotech Vietnam update for anyone concern.
Top 5 banks apply digital banking transformation in Vietnam
1. Orient Commercial Bank (OCB)
Orient Commercial Bank (OCB) was one of the first banks to apply for a digital transformation journey in Vietnam with the hope of significant enhancement of the customer experience we deliver.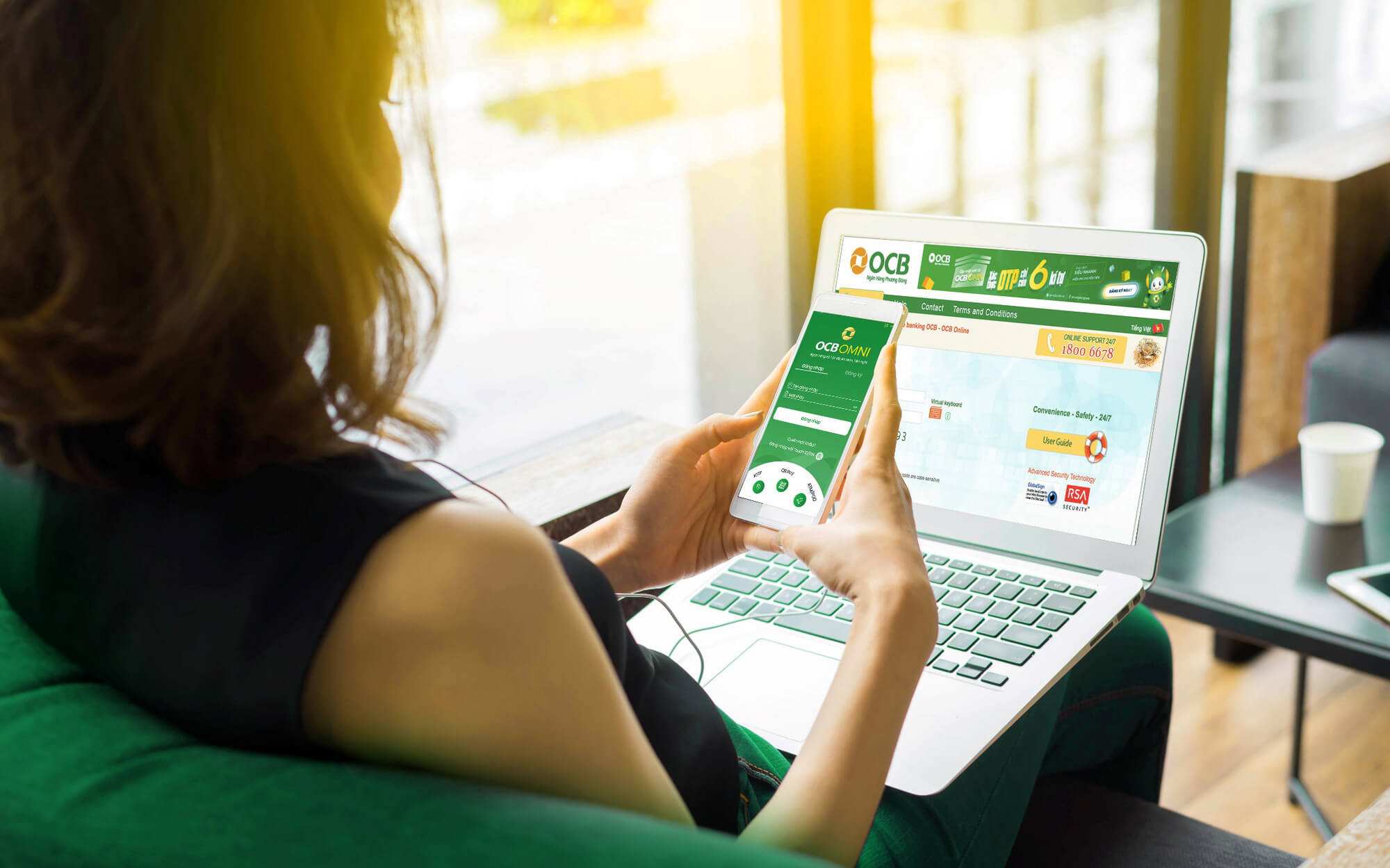 Thanks to digital transformation, OCB bring convenience for their customers
OCB allows customers to access most of the basic financial services such as opening accounts, saving deposits, paying through QR code through cooperation with VnPay, MoMo, Moca … so that customers can recharge or withdraw conveniently and quickly. Besides, OCB has also continued to enhance our credit card and debit card capabilities which were the first means for cashless payments.
Digital transformation has allowed OCB to assemble its complete suite of products and services on one single platform that the customers can access seamlessly. Ninety percent of all new customers we acquire now have complete at least one online transaction in the first six months. Forty-five percent of our credit cards are being sold exclusively through digital channels. And, we are now selling insurance as well as investments through our mobile app – the OCB OMNI platform.
Read more: "Reliable Digital banking development company in Vietnam"
2. Tien Phong Commercial Joint Stock Bank (TPBank)
Vietnam's Tien Phong Commercial Joint Stock Bank (TPBank) accelerated their digital transformation, a digital-first banking platform, to transform the bank's traditional products, services and core banking system.
The introduction of comprehensive digital banking back-end services has enabled TPBank to shorten the time taken to develop new products and accelerate time-to-market, as it only took the bank 10 months to successfully migrate nearly 3 million customers to the new platform. So, TPBank can respond swiftly to greater customer expectations when implementing digital transformation.
A testament to TPBank's successful digital transformation, the bank was awarded the 'Best Digital Bank', 'Best Branch Innovation' and 'Best Savings Account Product" by The Asian Banker Vietnam Country Awards in April 2020.
3. The Joint Stock Commercial Bank for Foreign Trade of Vietnam (Vietcombank)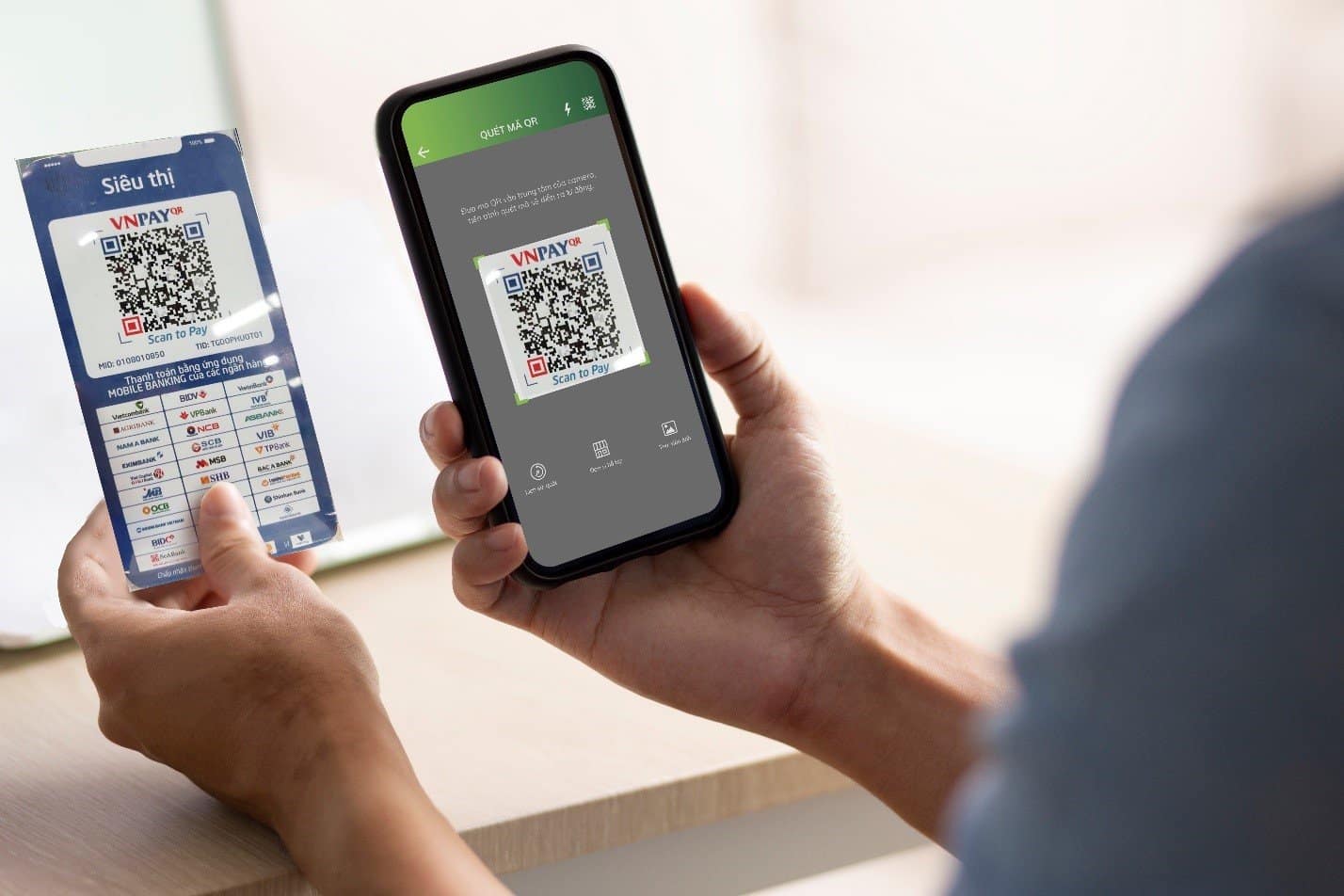 Users can easily pay for services through VCB's mobile banking app
Vietcombank and PwC Consulting Vietnam officially kicked off Vietcombank's Digital Banking Transformation project on April 16, 2019, in Hanoi – a pioneering project of its kind among large commercial banks in Vietnam.
The bank has implemented an open architecture core banking system built on APIs that enhances its connectivity with other financial institutions and fintech companies. Besides, VCB also provides greater convenience for customers in money transfers, online savings, payments for bills and public services, QR Pay, hotel and airline ticking booking and online shopping through a mobile banking app.
From that, VCB able to provide products and services that integrate new technology to enhance the customer experience, continuously reduce transaction processing time and synchronized all distribution channels.
Recently, the VCB-Mobile B @ nking service has been voted by The Asian Banker International Organization as the Best Mobile Banking Application in Vietnam by 2020.
Read more: "Reliable mobile development for banking company in Vietnam"
4. Vietnam Prosperity Joint Stock Commercial Bank (VPBank)
Vietnam Prosperity Joint Stock Commercial Bank (VPBank) has stepped up its cooperation with startups in financial technology (fintech) to apply innovative ideas to banking services, bringing better customer experiences and innovative products.
VPBank deployed SAP Omnichannel Banking along with banking services including SAP (PE) premium engagement services and application maintenance support (AMS) to transform technical banking platforms to serve the growing number of customers and become the first joint-stock bank in Vietnam.
With SAP (OCB), VPBank can now support more than 750,000 customers who have registered for 24/7 through the internet and mobile banking services. For major banking services such as accounts, loans, invoices, transfer, bill payment, top-up, purchases and e-wallets. VPBank commits to be available anytime and anywhere (domestic or international) and every time the customer needs it. Through this, the SAP (OCB) software has helped VPBank attract new customers by providing electronic banking transactions on mobile devices and online.
Through the deployment of SAP (OCB) technology, VPBank received the award "Excellent Digital Banking 2018" awarded by IDG.
5. Vietnam Technologies and Commercial Joint-Stock Bank (Techcombank)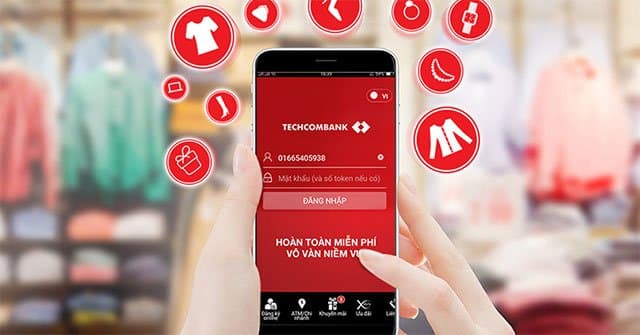 Digital services from Techcombank can improve service quality and increase customer benefits
Techcombank has invested in the technology market with many new features on Internet banking and Mobile banking. With aimed to provide customers with superior banking experience in speed, convenience and efficiency through digitization transformation.
Techcombank is also a digital bank known for many innovative solutions such as Mobile Banking, JCB Card & Mobile POS … Or the integration of payment features into online transaction platforms, such as Internet Banking allows customers to automatically pay service bills.
Besides, Techcombank aimed to continue simplifying and digitizing key processes to improve service quality and increase customer benefits. For example, the digitization process of the M + project (personal home loan application) had shortened the processing time on the system to just over 200 minutes. The total operating time of a single account for successful loans could only take three to four days, and customers could actively access and manage their loan records.
With modern products, Techcombank has the ability to provide utilities to customers' needs. So, this bank has received the trust of consumers as well as the appreciation and recognition of organizations and professionals in the financial field. Recently, Techcombank was honored to receive the Best Banking Award in Vietnam 2016 by Alpha Southeast Asia and Asia Finance.
Conclude
Now, digital transformation is essential to all banks in Vietnam, regardless of size. Digital transformation in the banks can help to optimize their current processes, and enhancing customer experience – in order to stay competitive and relevant in the new customer-centric economy.
But, before starting digital transformation, it's important for banks to think about the key business problems which can be solved by using advanced technologies, to achieve business goals. Besides, they have must choose the right partner to implement digital transformation.
Read more: "Digital banking in 2020: 4 global trends to watch"
---
Innotech Vietnam always strives to meet the needs of customers with the highest quality products and services. So we have received the trust from big companies such as ACB, Tyme Bank, Unifimoney, Manulife, Commonwealth Bank, … to use products created by Innotech Vietnam.
If you are looking for a Fintech Outsourcing company to provide solutions for your company. Contact experts at Innotech Vietnam for any questions about Fintech software Outsourcing!
Email: [email protected]