The digital transformation for banking institutions can help clients have a good experience when implementing transactions. Aside from that, investing in digital banking development gives a great advantage in cost reduction. So, many companies are looking for a mobile application development company.
Finding a reliable digital banking development company is very difficult because the software market has a larger amount of providers and you have no idea about hiring them. Let's keep reading this article it can give you a helpful suggestion.
Benefits of digital banking development / digital banking development company
Digital transformation for banking institutions brings a lot of advantages for the customers, individual ones, small companies, and huge corporations, as well as banks themselves. Clever strategy and constant improvements can result in a number of advantages: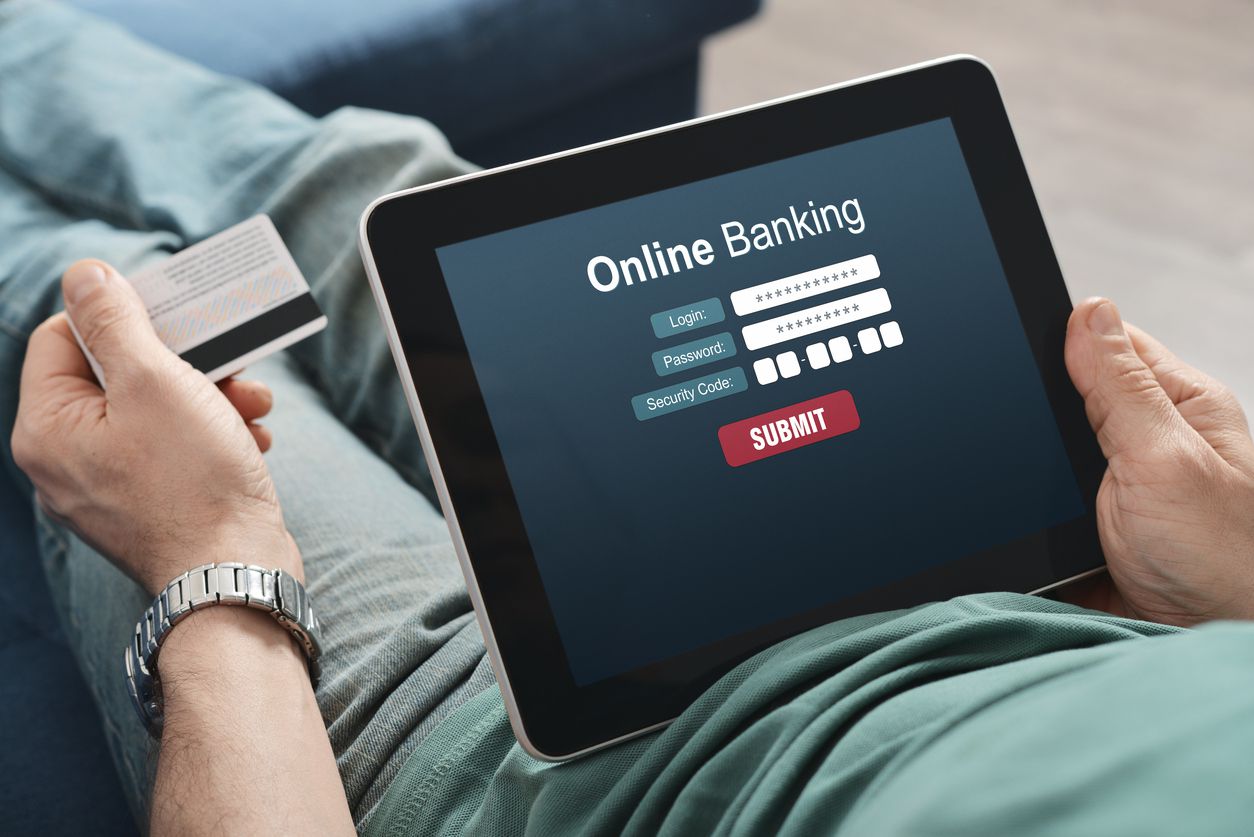 Digital banking development brings a lot of advantages for the users and banking institutions
Convenience and Time – saving
Personal and company bank accounts are available at any device, the only things you need are an Internet connection and a few taps on the screen. This brings more customer satisfaction as they are able to constantly keep on track of their account balance and manage the information on their personal profile.
In addition to this, there is no need to go to the bank to conduct the transaction as they can do it on a mobile phone. It helps users saving-time significantly.
Cost savings
When transaction on digital banking can reduce the dependence on paper forms, as all transactions are done electronically, which contributes to reducing the expenses incurred by the conventional bank and the client pays them administrative expenses.
24/7 Service
Online banking services are available 24/7 all year round, even at the weekends. There is no need to stay in lines and wait for the bank to open in order to conduct certain operations.
Easier Management
Online accounts can be easily managed, although they require more information than traditional banks. Customers can add information themselves or directly contact online assistants to provide support on the current issue. What is more, digital banking allows users to retain payee information within the system, there is no need to re-enter data for the following payments, etc.
More Securities
Digital banking provides higher security and less risk of manipulation or theft of checks. In addition, the reliability of cash flows is higher and the speed of the movement of cash is faster.
Innotech Vietnam | Digital banking development company
Innotech Vietnam is a reliable mobile app development company in Vietnam. Be appreciated for high-quality products, services, and innovative solutions in a fintech company. We strive to create innovation and develop advanced fintech solutions. We provide a wide range of mobile application services, ready to meet all customer service requirements. The products and solutions we offer based on these advanced technologies become valuable for our customers through professional project management methods and tools to help customers effectively manage progress and resources a force of the project.
Innotech's head office
Innotech Vietnam has done more than 200+ mobile app projects for clients worldwide in Japan, the USA, Australia, Singapore and Vietnam. We're confident to deliver even the most complicated mobile app development project successfully in areas such as banking and financial, logistics, transportation, education, and other industries. More than 90% of companies have kept coming back to Innotech for a wide range of Mobile App Development and they enjoy the same standard of service every time. Besides, we are proud that we are trusted by many Institutions in Banking and Finance such as ACB Bank, Tyme Bank, Unifimoney, Manulife, Commonwealth Bank, …
Digital Banking Development Services
Digital banking development services have offered many comfortable features and possibilities for users.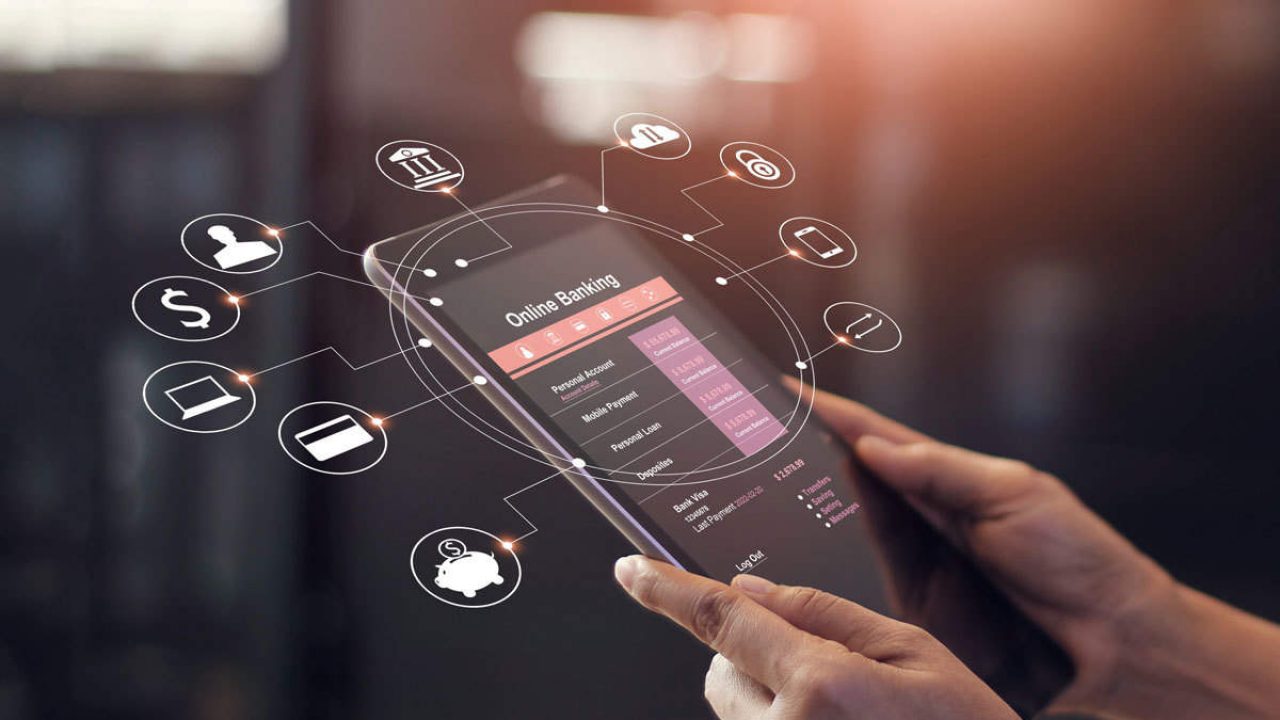 Digital banking should have many comfortable features and possibilities for users
Online Banking
To facilitate online use, most banks that offer online banking provide a host of high quality, technological solutions that make your banking experience easy and fast. The online banking development provides users banking services anytime and anywhere include:
View a summary of your account and transaction history
You can view or print your account statements and balances
Set up online payments and direct deposit services
Reorder checks for your account via the web
Some services allow you to export your account histories to third-party accounting software
Transfer funds from one account to another or make deposits which saves a lot of time and money for you.
Other accounts and services like CDs, IRAs, and others can be managed from the online account.
Personal Finance Planning
It's an advanced feature that digital banking brings to users. Users can loan calculators, premium calculators, financial planning tools, tools to help analyze investments, budgeting, forecasting, and also tax preparation, etc. Most of the financial planning can be done efficiently on digital banking without the need to personally visit a bank.
Mobile banking options
Users can do mobile banking app from anywhere and at any time only with smartphones. Just a few clicks on mobile phones, users can perform transactions include:
Transfer services allow users to transfer money to another person and between the owner's accounts at different banks.
Payment services can directly pay the mobile fees, book tickets (movies, flights), automated payment for water/electricity bills, etc. In addition, users can set payments scheduling to make regular payments and pay bills in a snap.
Mobile banking app can integrate more features for users such as QR transfer, QR Payment, Snapshot, Biometric, Notifications,…
A chatbot on the mobile banking app can help 24/7 support and get professional consultation or advice anytime users need it.
Read more: "Reliable mobile development for banking company in Vietnam"
Digital Wallet Of Digital Banking Development Company
Digital wallets are one of the best innovations in the field of technology. Users can make payments from these e-wallets at shop, supermarket,.. there is no need for a physical card.
Rewards and Loyalty Program(s)
These digitally integrated reward programs are more efficient cost-effective and measurable, reward and incentivization capabilities to customer acquisition and retention. Such as special gifts, promotion code, coupons, vouchers and cashback, etc. for regular users.
Non-Internet Based Phone Banking
Users have also been made more convenient digital banking services on devices that do not have an internet connection. These services include SMS, Missed Call and USSD banking.
With SMS and missed call banking services, you are only required to send a text or give a missed call on some specific numbers.
USSD banking lets you access a host of banking services just by dialing *99# from your mobile number and interacting with a menu.
They can be accessed from anywhere and at any time since they do not need an internet connection. Especially, they are free services and all transactions are completely cashless.
Dedicated Remote Adviser
Remote banking makes your banking experience simple and hassle-free by dedicating a digital relationship manager for their service at anywhen and anywhere.
Users can be assured of a dedicated relationship manager at their service, for taking care of all their banking and financial needs, during banking hours or even beyond them.
Why should you choose Innotech Vietnam?
With more than 12 years of experience, Innotech Vietnam has experience in core banking software integrations for financial institutions such as ACB Bank, Tyme Bank, Unifimoney,  Manulife, Commonwealth Bank, etc.
Technical solutions and demonstration of a product or technique are available.
With more than 90+ mobile app developers, UI – UX Design, BA, project managers and QA/QC. Innotech staffs have good knowledge of banking and financial operation.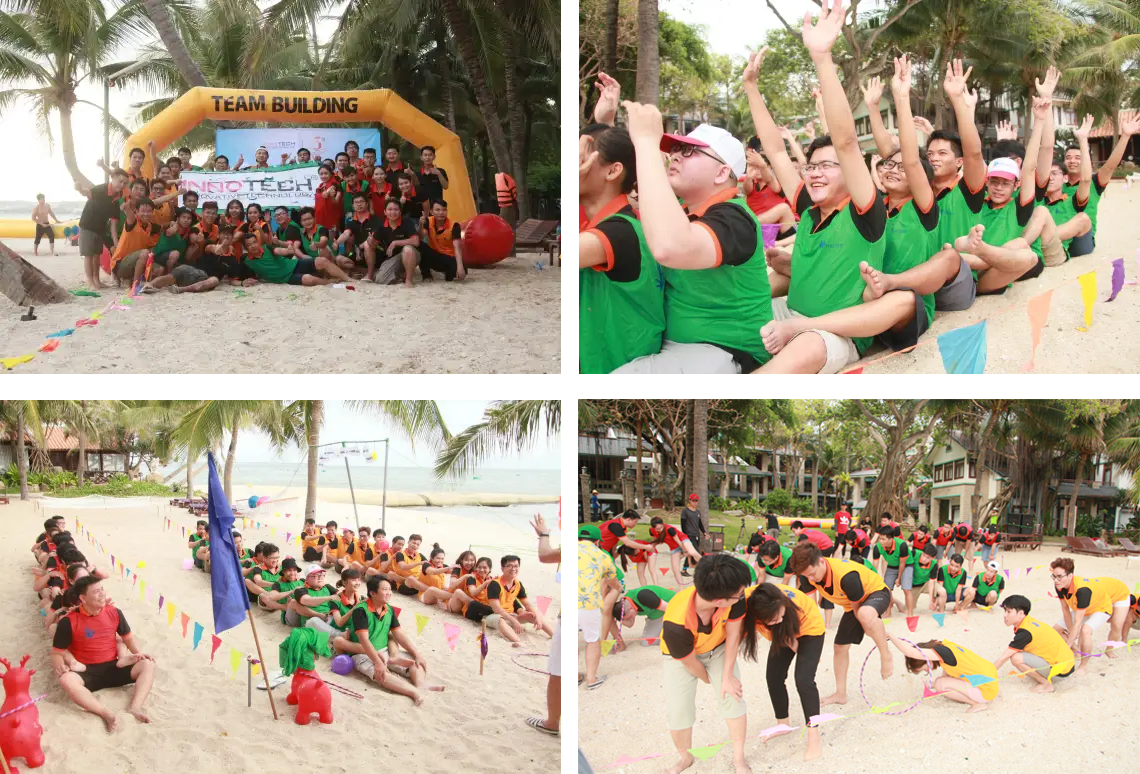 Young, dynamic, professional and creative engineers combined with highly experienced experts
Experience in consulting, deploying and managing mobile applications with more than 2 million users.
Maintaining the security and confidentiality of our clients' projects is always our top priority. We try our best to respond to cybersecurity standards for the partner.
Read more case study:

If you are looking for a Mobile App development company to provide solutions for digital wallet companies, we're happy to grant our services. Contact experts at Innotech Vietnam for any questions about Mobile Application!
Email: [email protected]