A stock trading mobile app can help clients have a good experience when implementing transactions. Aside from that, investing in stock trading mobile application development gives a great advantage in cost reduction for securities companies. So, many securities companies are looking for a mobile application development company.
Finding a reliable mobile application development for a securities company is very difficult because the software market has a larger amount of providers and you have no idea about hiring them. Let's keep reading this article it can give you a helpful suggestion.
Advantages of Stock Trading Applications
Stock trading mobile app brings many benefits for both securities company and clients
As you can see, stock trading mobile application development really provides valuable benefits for both the securities company and the clients.
Easy to Use
By using a stock trading mobile application, starting from amateur investors, to high-end investors and traders, they can easily know the numbers and graphs in a better way. Besides, stock market investing related tips and tricks are also made available for the users. It helps users easier investment.
Trading Convenient
In traditional, clients can check out the business news channel for stock market health to look for a broker who can help them in buying the stocks.
However, investors these days can trade the stock market conveniently through only stock trading mobile apps. Users can have the freedom to buy or sell stocks as per their requirements without any technical glitch with total transparency.
Efficient investment
Thanks to stock trading app development, the listing and complete details of the companies are just in one monitor. Users can see everything about the current financial health of the company along with its performance index in the market. From that, users easily search and invest in companies that meet their quires.
Flexibility to trade anytime, anywhere
In most of the markets, trading generally happens in the day, but having a stock trading app on the side can let investors, traders go ahead with the trading easily at any point of time.
Using stock trading applications, investors and traders can trade anytime, anywhere irrespective of location, demographics, time-zone, etc as long as there is an internet connection.
Highly Secure
Stock trading mobile applications are laded with strong security features making users do the transactions without any concern.
Innotech Vietnam
Innotech Vietnam is a reliable mobile app development company in Vietnam. Be appreciated for high-quality products, services, and innovative solutions in a fintech company. We strive to create innovation and develop advanced fintech solutions. We provide a wide range of mobile application services, ready to meet all customer service requirements. The products and solutions we offer based on these advanced technologies become valuable for our customers through professional project management methods and tools to help customers effectively manage progress and resources a force of the project.
Innotech's head office
Innotech Vietnam has done more than 200+ mobile app projects for clients worldwide in Japan, the USA, Australia, Singapore and Vietnam. We're confident to deliver even the most complicated mobile app development project successfully in areas such as banking and financial, logistics, transportation, education, and other industries. More than 90% of companies have kept coming back to Innotech for a wide range of Mobile App Development and they enjoy the same standard of service every time. Besides, we are proud that we are trusted by many Institutions in Banking and Finance such as ACB Bank, Tyme Bank, Unifimoney, Manulife, Commonwealth Bank, …
Stock trading mobile app development services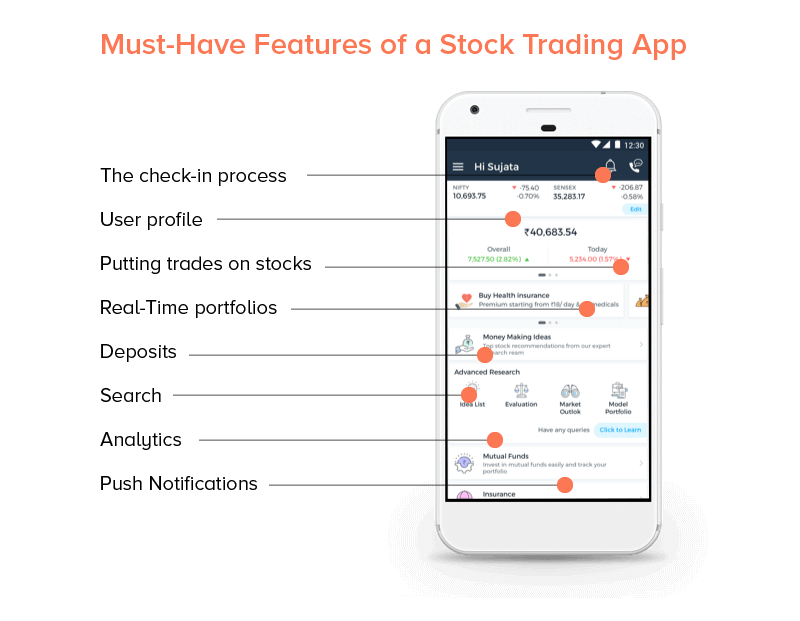 The register will become easy for users when the onboarding process can implement through mobile apps. They don't spend much time to go branches and wait to inline your turn. This way, you will be able to ensure that their experience is smooth.
Users should be given the option of saving their personal information and other related monetary preferences.
In addition, the stock market is a rapid business and decisions need to take place in seconds. For this reason, stock information in the app is a reliable source for users can up-to-date data.
The features enable users to get the most accurate analysis of stock, price patterns and other efficient strategies.
Users can keep an eye on stocks for further investment plans along with showing price, volume, bid price, and percentage changes.
This is the core of the stock trading mobile application. Giving the users the functionality to execute orders and monitor their flow of funds.
Payments and Money Transfers
On this app, users still can payment and money transfers like a mobile banking app.
News, forecasts, and Analysis
The stock trading mobile app is important to bring good experience users. From update news regularly, it can give forecasts and analytics as direction for users in investment.
Users won't want to miss important happenings in the stock market, so the stock trading mobile app will notify users.
Why should you choose Innotech Vietnam?
With more than 12 years of experience, Innotech Vietnam has experience in core banking software integrations for financial institutions such as ACB Bank, Tyme Bank, Unifimoney,  Manulife, Commonwealth Bank, etc.
Technical solutions and demonstration of a product or technique are available.
With more than 90+ mobile app developers, UI – UX Design, BA, project managers and QA/QC. Innotech staffs have good knowledge of banking and financial operation.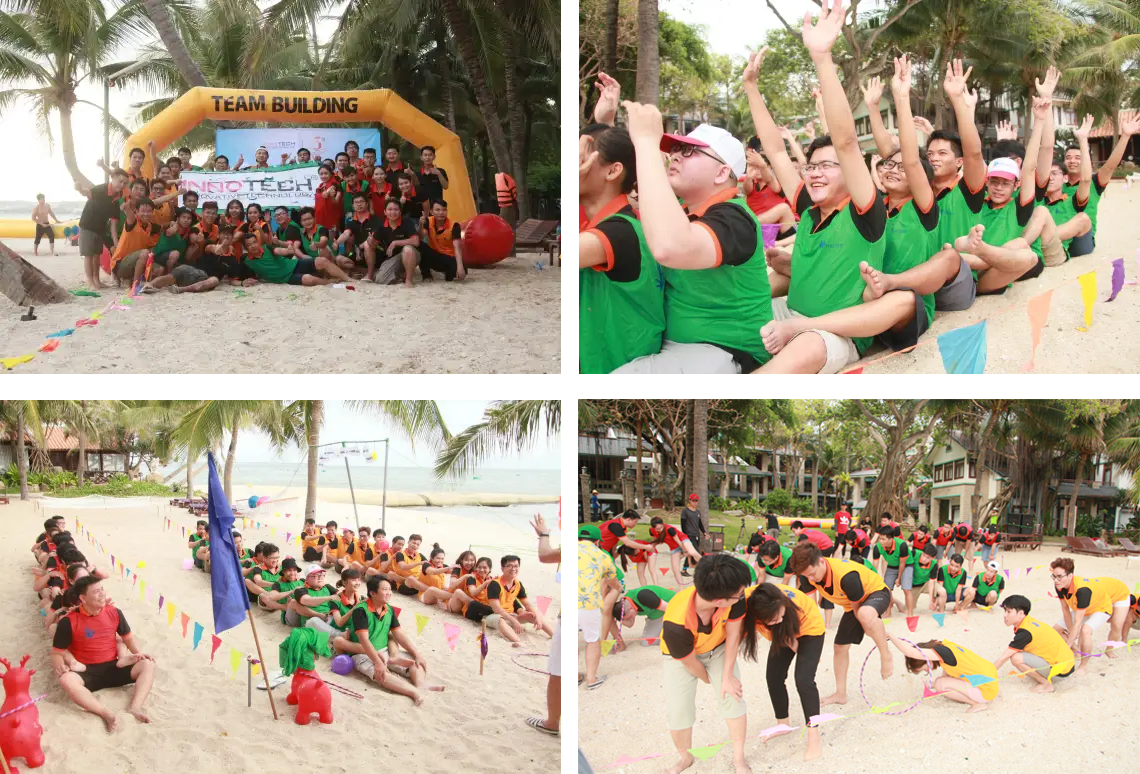 Young, dynamic, professional and creative engineers combined with highly experienced experts
Experience in consulting, deploying and managing mobile applications with more than 2 million users.
Cybersecurity | stock trading app development
Maintaining the security and confidentiality of our clients' projects is always our top priority. We try our best to respond to cybersecurity standards for the partner.
Read more case study:

If you are looking for a Mobile App development company to provide solutions for securities companies, we're happy to grant our services. Contact experts at Innotech Vietnam for any questions about Mobile Application!
Email: [email protected]