In the last few years, the concept of Cross-Platform mobile application development has taken off in a big way. It allows the developer to write the code once and employ it across all platforms – Android, iOS or Windows.
Cross-platform development is the best way to cut the cumulative cost for a mobile application. It helps your business to reduce upgrade costs, time-to-market and to reach more users and followers without loss of quality. So, many companies are looking for a mobile app development company.
Finding a reliable Cross-Platform mobile app development company is very difficult because the software market has a larger amount of providers and you have no idea about hiring them. Let's keep reading this article it can give you a helpful suggestion.
Benefits of Cross-Platform mobile app development 
Here are some of the advantages of Cross-Platform Mobile Apps Development below:
Cross-Platform Mobile Apps Development bring advantages to users and business
Codes can be reused. Instead of writing fresh codes for every platform, developers can reuse the same code across all platforms. This also cuts down on repetitive tasks and avoid wasting time.
Controls Cost. Thanks to cross-platform mobile app development, companies now need to invest just once to get their app developed as opposed to earlier times when they had to spend heavily on different tools and technologies. They no longer need to spend on developing apps for every individual platform separately.
Quicker development time. App development is much faster when a single script is deployed. It can help increased development speed and then results in the product reaching the market sooner than before.
Easier Implementation. There are a number of technologies, these days, like PhoneGap and Appcelerator, offering a cross-platform solution that makes it easier for developers to make changes. Not only does this make apps development quicker, but it also becomes easier to sync updates across all mobile devices.
Maintain Uniformity. Using cross-platform mobile app development ensures that the overall look of the app can be maintained across all platforms since the same set of codes are being utilized. This can bring better user experience when using any devices.
Innotech Vietnam
Innotech Vietnam is a reliable mobile app development company in Vietnam. Be appreciated for high-quality products, services, and innovative solutions in a fintech company. We strive to create innovation and develop advanced fintech solutions. We provide a wide range of mobile application services, ready to meet all customer service requirements. The products and solutions we offer based on these advanced technologies become valuable for our customers through professional project management methods and tools to help customers effectively manage progress and resources a force of the project.
Innotech's head office
Innotech Vietnam has done more than 200+ mobile app projects for clients worldwide in Japan, the USA, Australia, Singapore and Vietnam. We're confident to deliver even the most complicated mobile app development project successfully in areas such as banking and financial, logistics, transportation, education, and other industries. More than 90% of companies have kept coming back to Innotech for a wide range of Mobile App Development and they enjoy the same standard of service every time. Besides, we are proud that we are trusted by many Institutions in Banking and Finance such as ACB Bank, Tyme Bank, Unifimoney, Manulife, Commonwealth Bank, …
Cross-platform mobile app development technologies
There are multiple technologies that are used for cross-platform mobile app development. Here are some of the popular ones: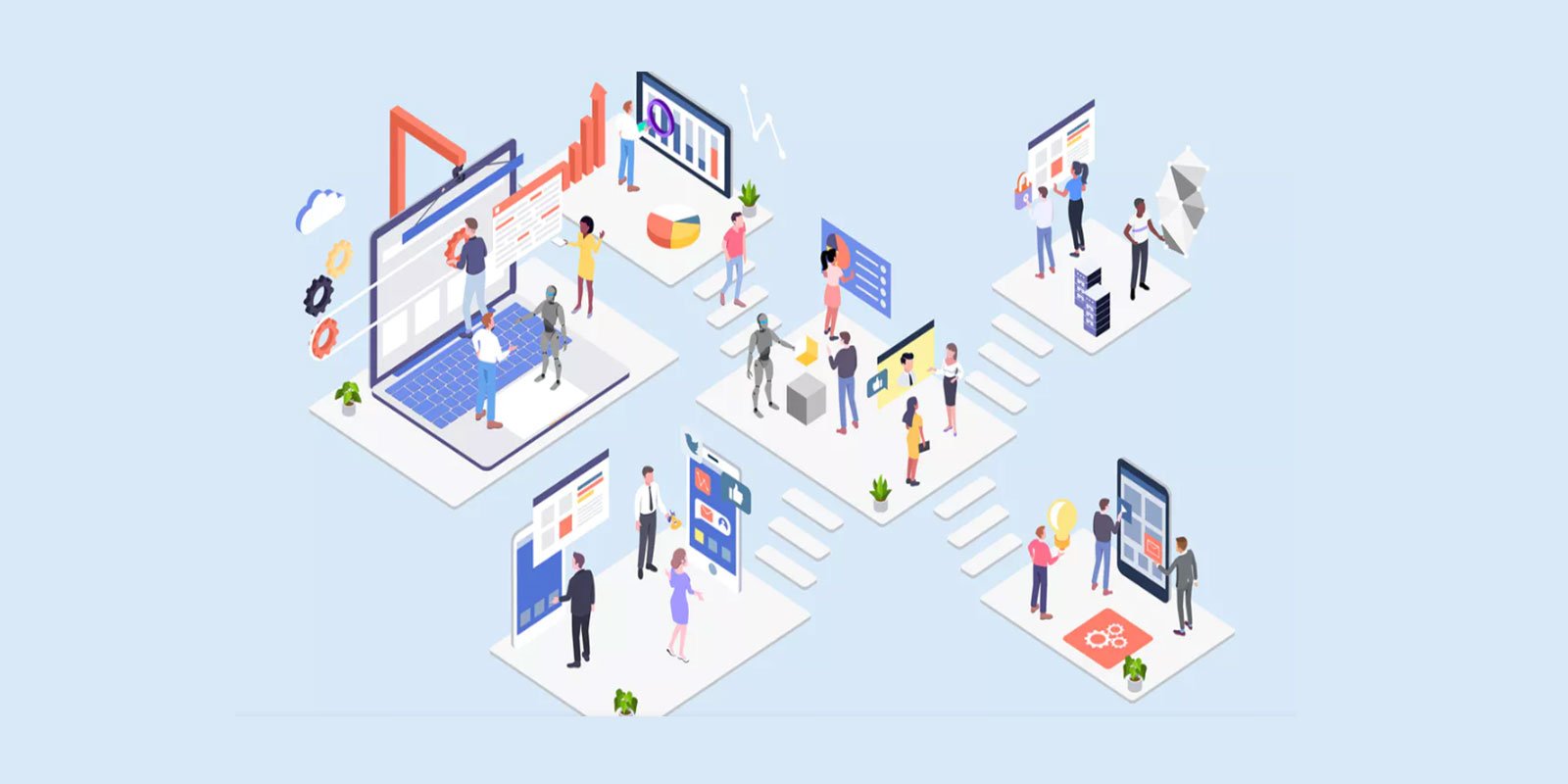 1. Native Script
Angular, JavaScript, Vue.js, and TypeScript are all languages used for building native mobile apps within the NativeScript framework. NativeScript is open source, free, and provides 100% access to native APIs.
2. React Native
React Native is an open-source cross-platform developed by Facebook and trusted by big brands like Facebook, Instagram, Airbnb, Myntra, Walmart, etc.
3. Flutter
Flutter is an open-source mobile application platform developed by Google. Fast Development, Expressive and flexible GUI and Native performance are key features of Flutter.
4. PhoneGap
PhoneGap application development can hold you in good stead. It is an award-winning framework and is based on distributed systems technologies and web shortcuts. It lets developers access advanced hardware components.
5. Ionic
Here's one of the best frameworks in today's times. Ionic application development provides compelling functions that let you make beautiful, open-source applications.
6. Xamarin
Xamarin is an enterprise app development tool that can found in Microsoft Visual Studio IDE. Xamarin uses C# and .Net framework languages. When using the .Net or Azure environment, Xamarin is often the optimal choice.
Why should you choose Innotech Vietnam?
With more than 12 years of experience, Innotech Vietnam has experience in core banking software integrations for financial institutions such as ACB Bank, Tyme Bank, Unifimoney,  Manulife, Commonwealth Bank, etc.
Technical solutions and demonstration of a product or technique are available.
With more than 80+ mobile app developers, UI – UX Design, BA, project managers and QA/QC. Innotech staffs have good knowledge of banking and financial operation.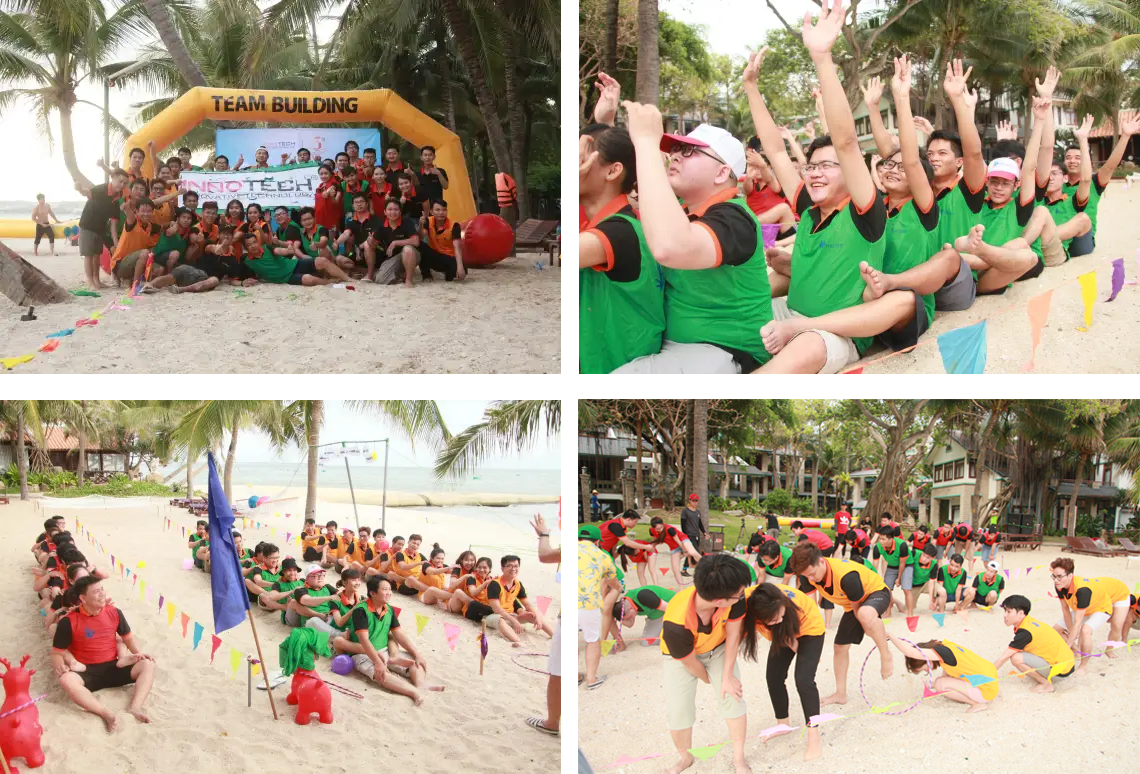 Young, dynamic, professional and creative engineers combined with highly experienced experts
Experience in consulting, deploying and managing mobile applications with more than 2 million users.
Maintaining the security and confidentiality of our clients' projects is always our top priority. We try our best to respond to cybersecurity standards for the partner.
Read more case study:

If you are looking for a Mobile App development company to provide solutions for digital wallet companies, we're happy to grant our services. Contact experts at Innotech Vietnam for any questions about Mobile Application!
Email: [email protected]